Cheapest way to pay overseas by credit card
Pay for international goods and services with fees up to 3x cheaper than banks, and enjoy the full benefits of paying by card.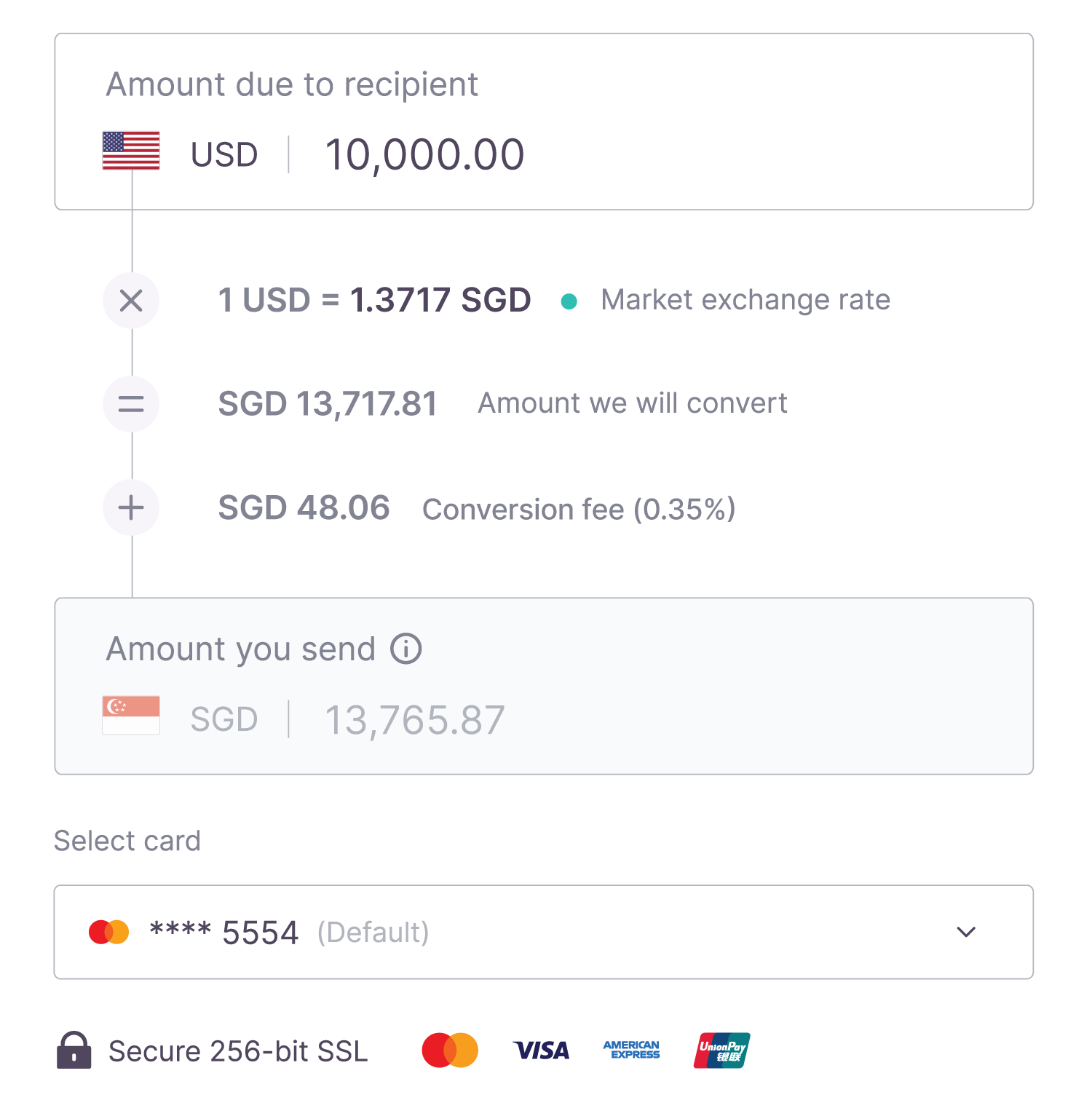 + 💵 2 months of interest-free cash
Let your international payments take flight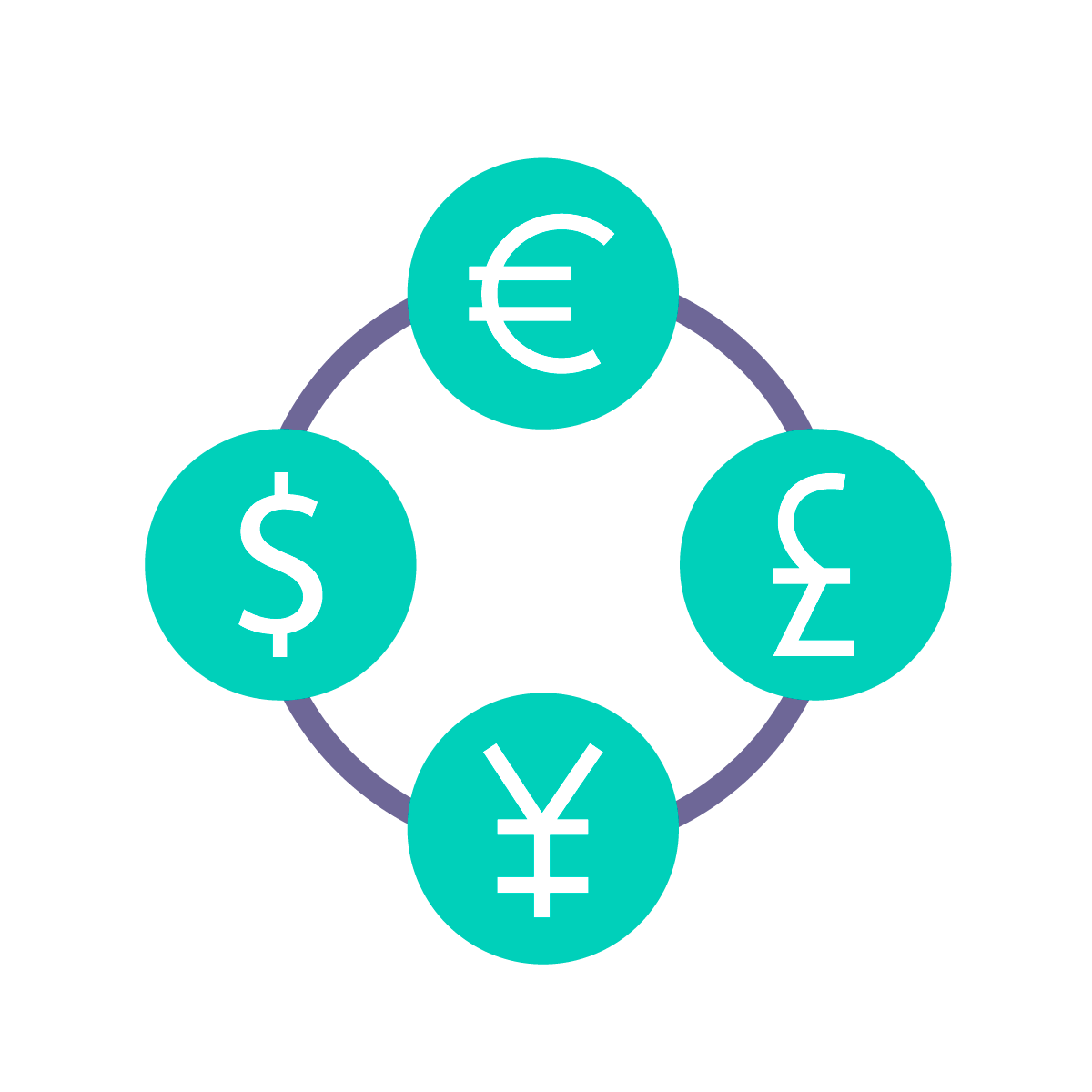 Low rates, transparent fees
Pay at the cheapest rates for USD, EUR, GBP and more. Send money abroad by card at extra low fees.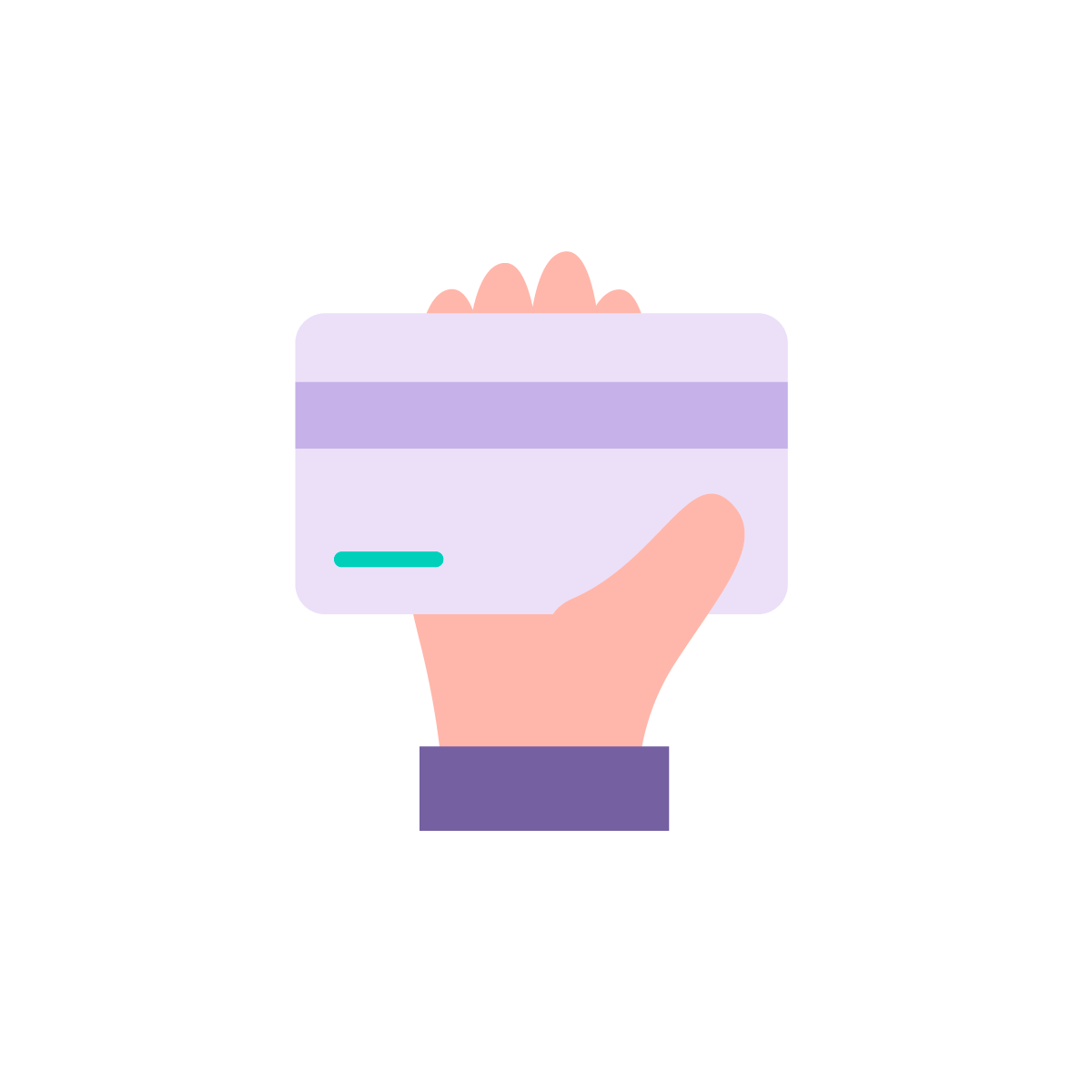 Pay fast and securely
Payments arrive in as fast as 1 business day. It can be scheduled in advance and on a recurring schedule.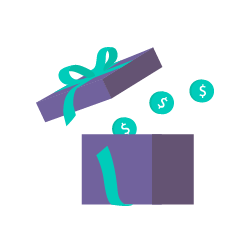 Earn limitless rewards
Rack up miles for your next trip or offset transfer fees via cashback savings. Plus, access 2 months of interest-free cash.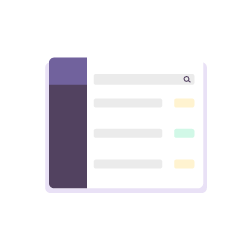 Track all at one place
Never lose sight of your payments, no matter how far. View all past and upcoming local and overseas payments in one dashboard.
Up to
3x cheaper

compared to others
Here's how much it costs to pay a 50,000 USD invoice
* Exchange rates and fees shown are as of 11 August 2022. To view the most updated rates, log in to your account.
** Credit card above earns miles at 1.5 miles per dollar. Rewards are also earned on the CardUp fee.
We ensure that all fees and changes are presented upfront to you. Want to know what the different fees mean?
Lowest rates in the market for all major currencies
Worry less about cost. Pay with the lowest FX rates for currencies such as USD, GBP, EUR, CAD and more. Enjoy fees up to 3x cheaper than banks and other remittance service providers.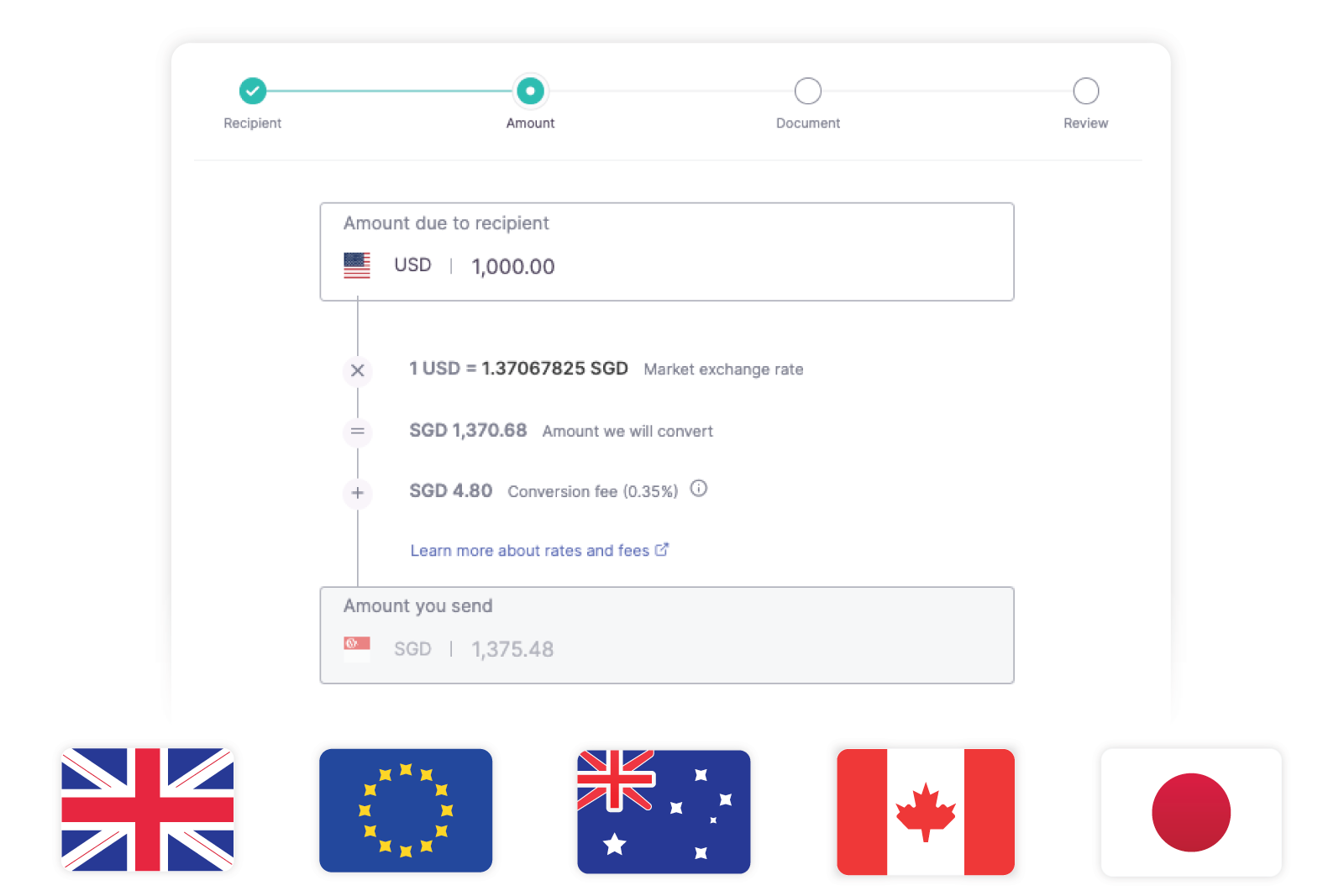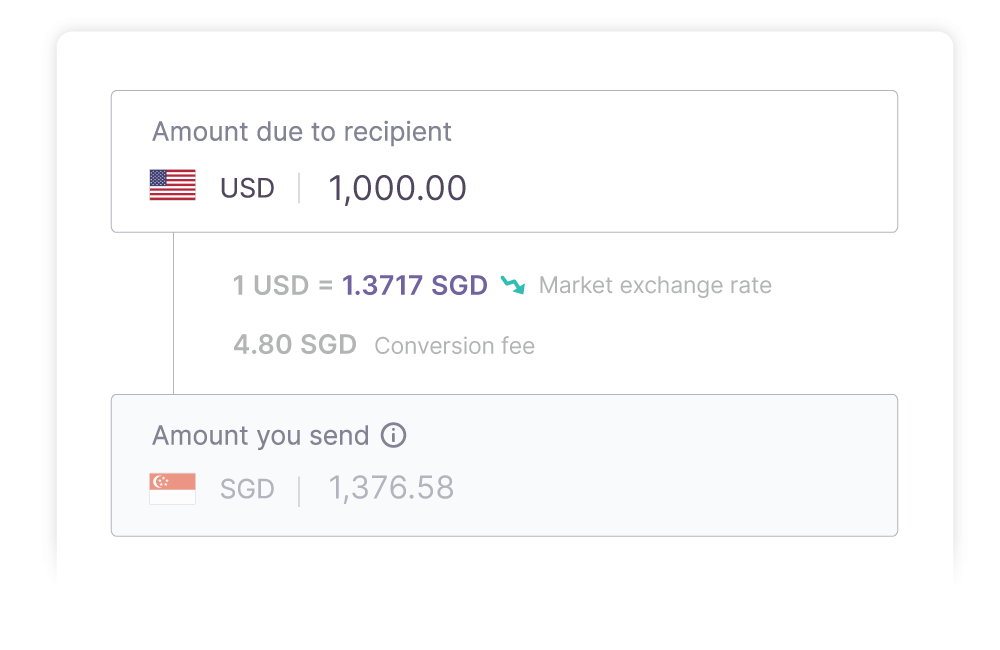 Complete transparency to save your time and money
No hidden fees. Any fees and charges are presented upfront so you will know exactly what you are paying for.
Pay by credit card at the lowest card fee
Unlock the full benefits of your credit card – whether it is to rack up air miles for your next trip or earn cashback savings. You'll also get to defer payments by up to 2 months for better cash flow.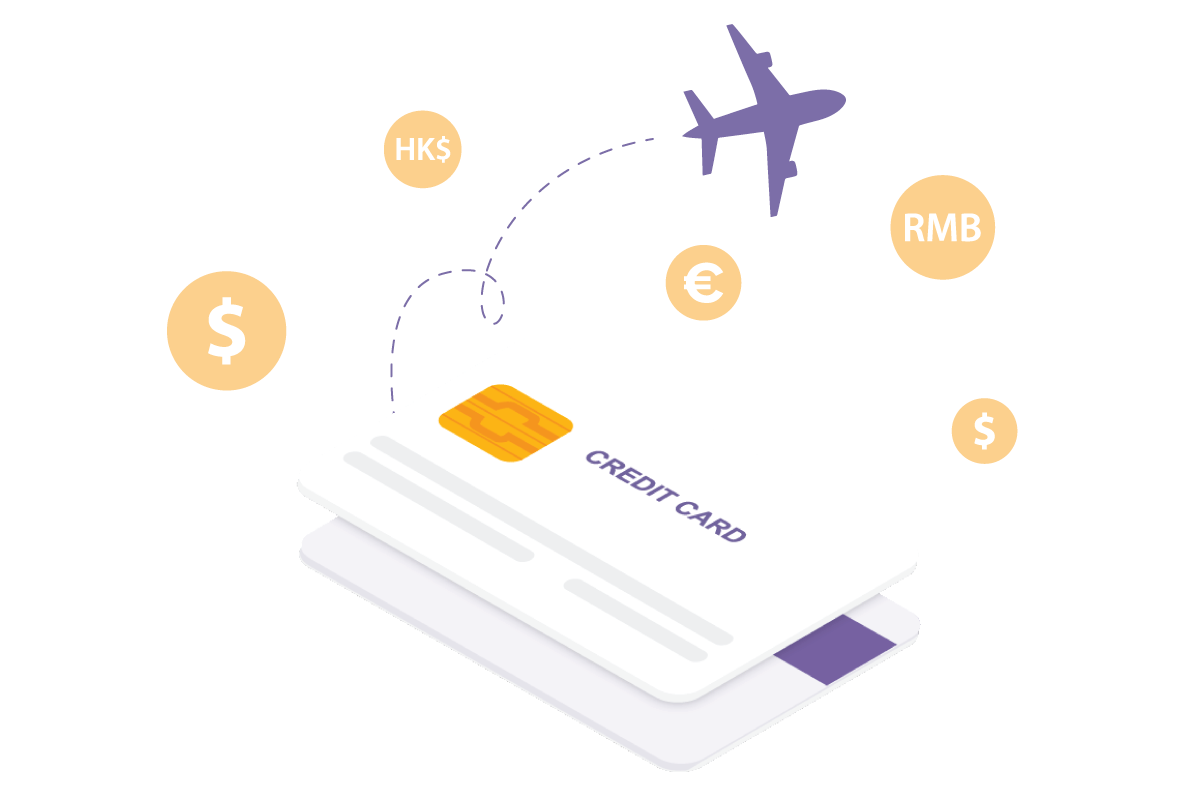 Get started and pay abroad
in less than 10 minutes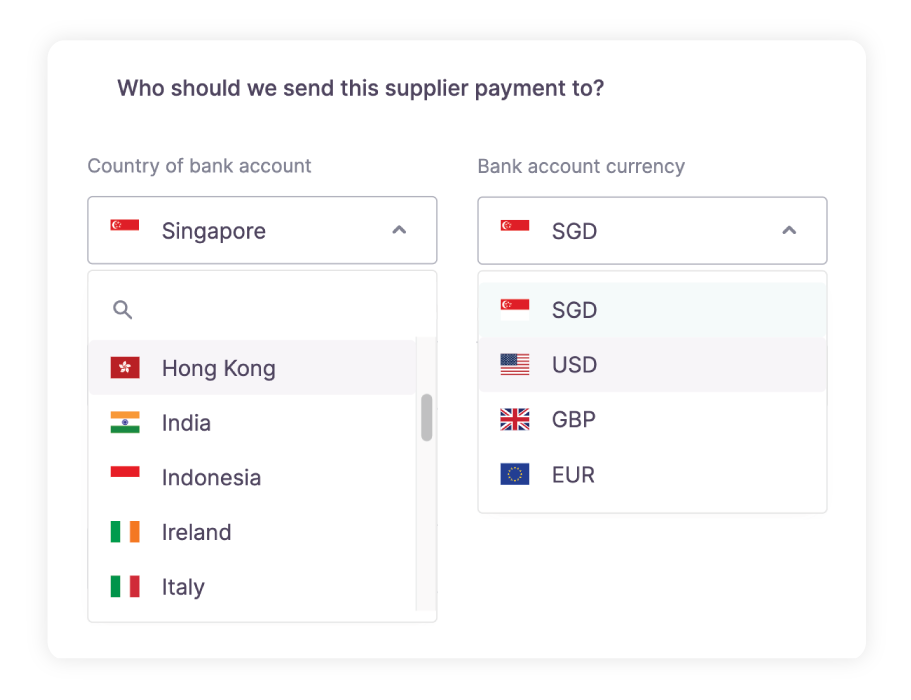 Sign up for a free account and verify your identity in less than 3 minutes with CorpPass.
Create a Supplier payment, enter the payment amount and recipient's bank details, and attach your invoice.
Add your credit card details and hit "Create Payment". It is really that simple!
Start paying around the world by credit card
at low rates, even where cards are not accepted
Have questions about making international payments?
Whom can I pay internationally?
Currently, we support several types of overseas invoices like goods purchased, professional services, business expenses, technical services, consulting services etc.
All overseas invoices need to be paid for via the 'Supplier Payments' payment category in your CardUp account.
What credit cards are accepted?
How does using my credit card free up my cash flow for 2 months?
Will I earn rewards on my credit card for payments made through CardUp?