The best way to pay overseas recipients
Use credit cards to make international business payments in over 80 countries faster and eliminate hidden fees. We offer market-leading FX rates and lightning-fast payment speeds!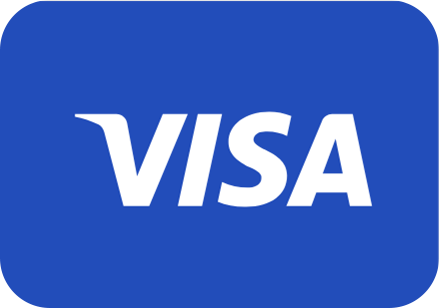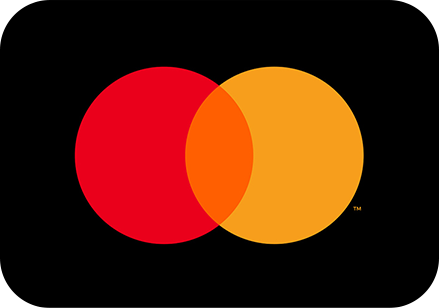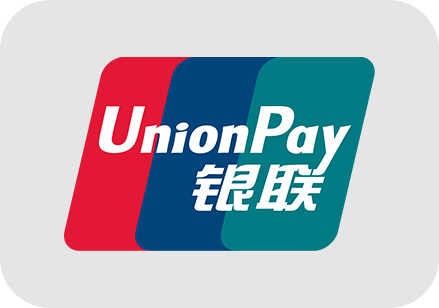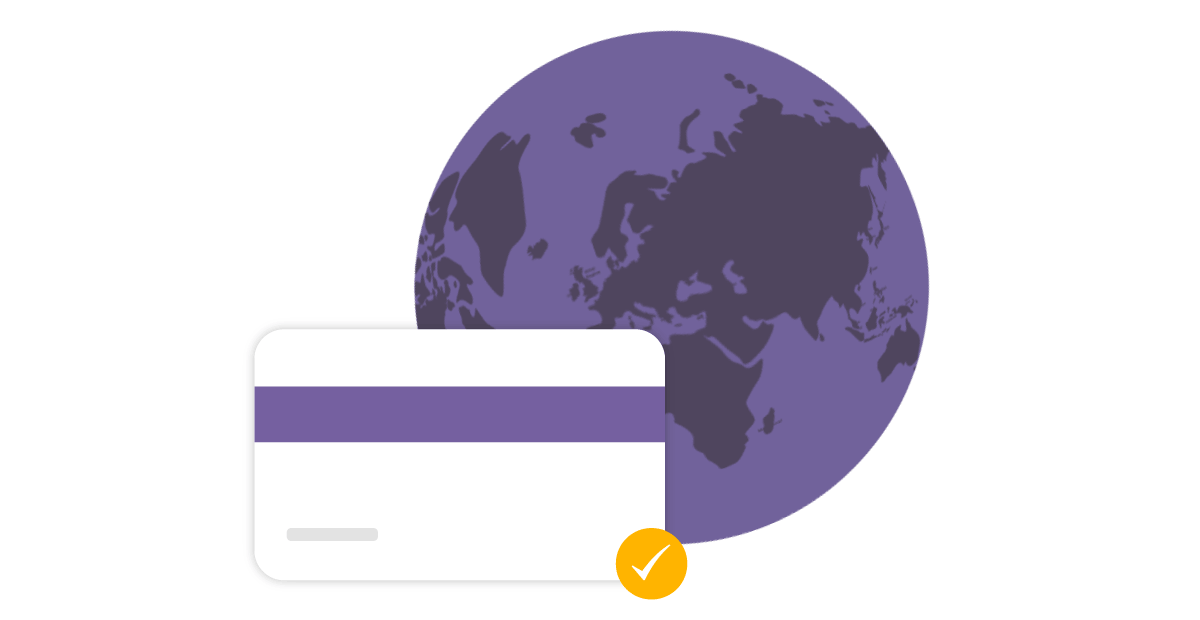 Why use CardUp for overseas payments?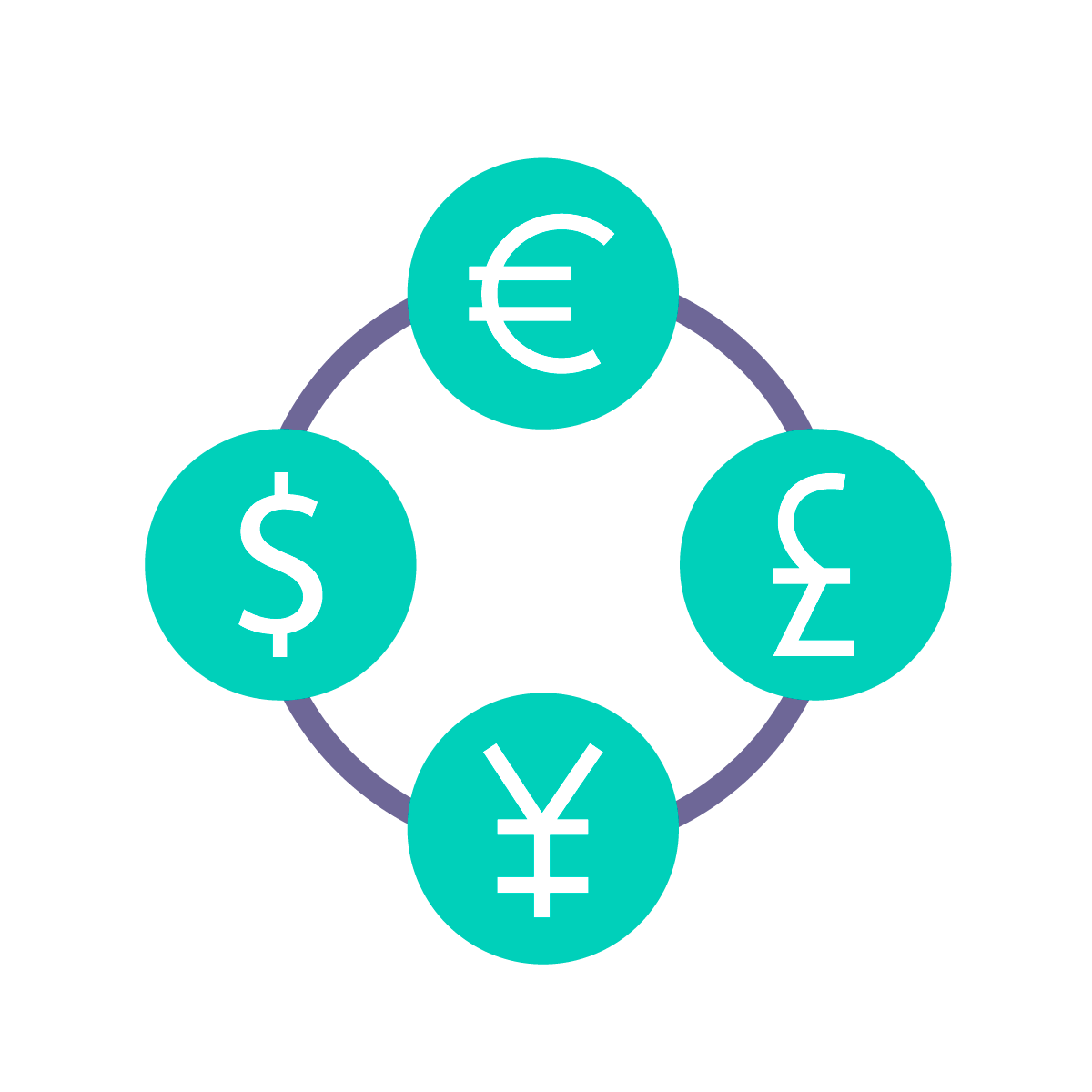 Market-leading FX rates
Lowest in the industry for several major currencies including USD, MYR, AUD, HKD, GBP etc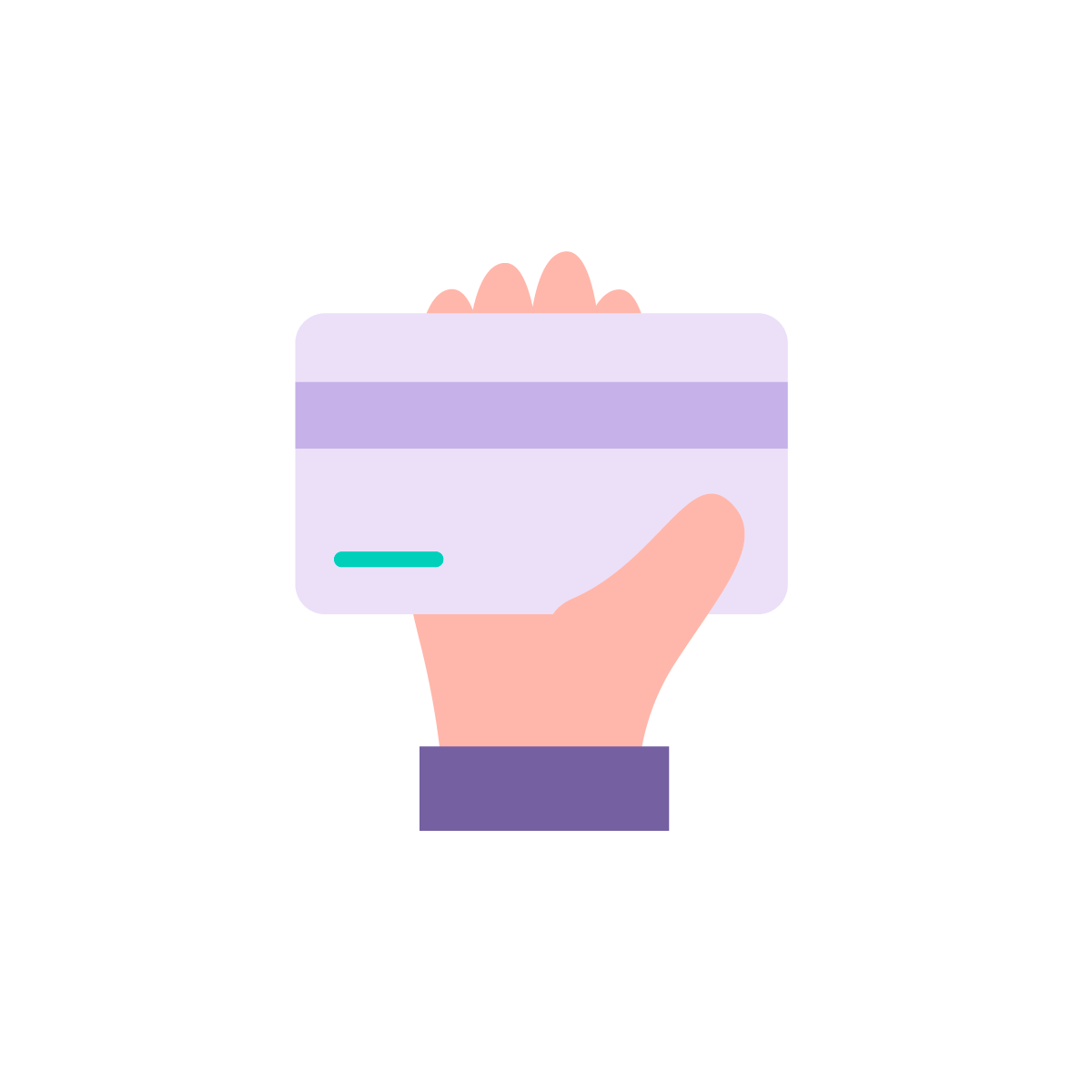 Pay with your credit card
Defer payments for up to 55 days. Pay recipients abroad within 1 business day for most countries and currencies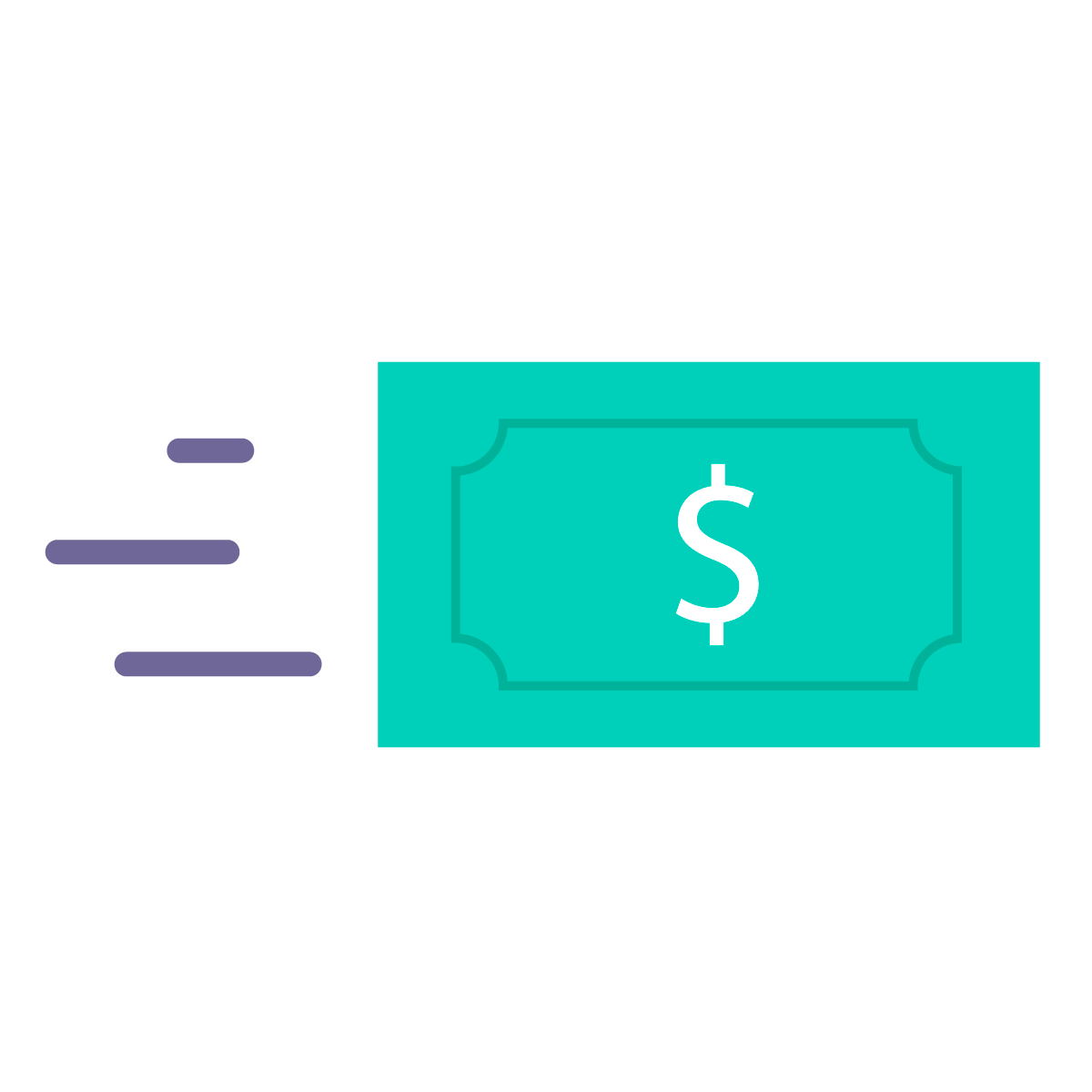 Earn card rewards
Get interest-free working capital when you pay with your card. You can also start earning rewards such as miles.
The cheaper alternative to transfer money abroad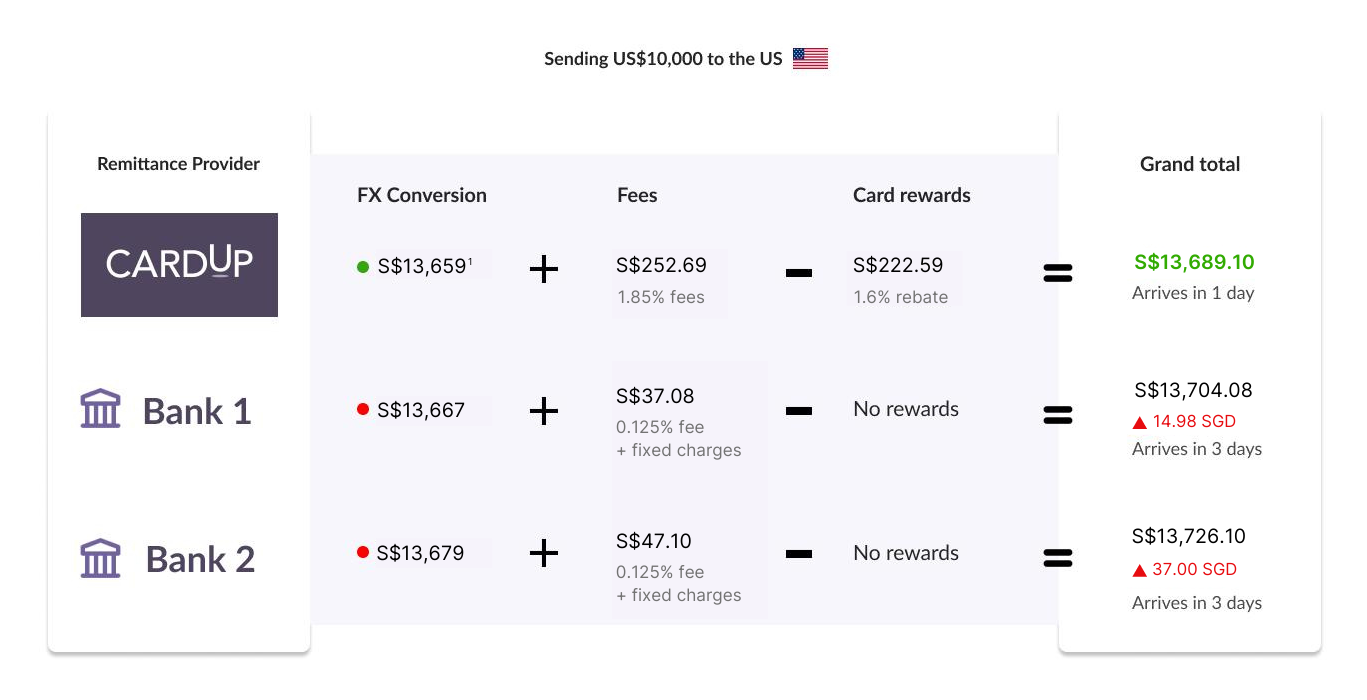 Pay international recipients at an exclusive 1.85% fees (u.p. 2.6%).
1. FX rates shown are rates as of 04 April 2022.
2. Pay international recipients at an exclusive fee of just 1.85% (u.p. 2.6%).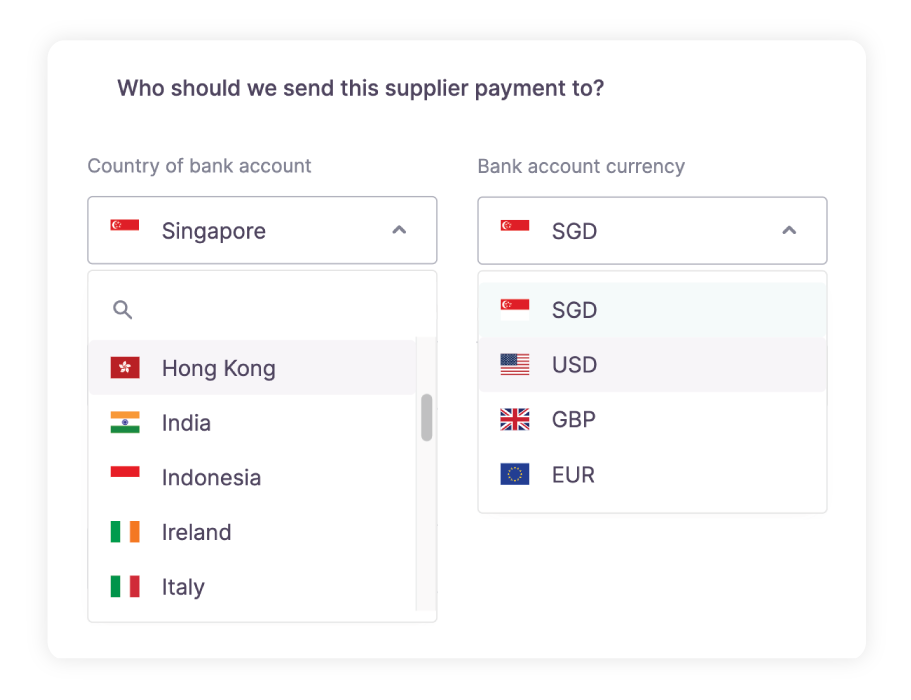 Log in to your CardUp account and select 'Supplier Payments' when creating a payment
Choose the country to pay to and currency to pay in, and enter your recipient's bank details
Enter the payment amount, add your card details and submit. It's really that simple!
Pay suppliers in 80+ countries
By working with reputed, licensed remittance partners, CardUp now lets you use your credit card for international and cross-currency payments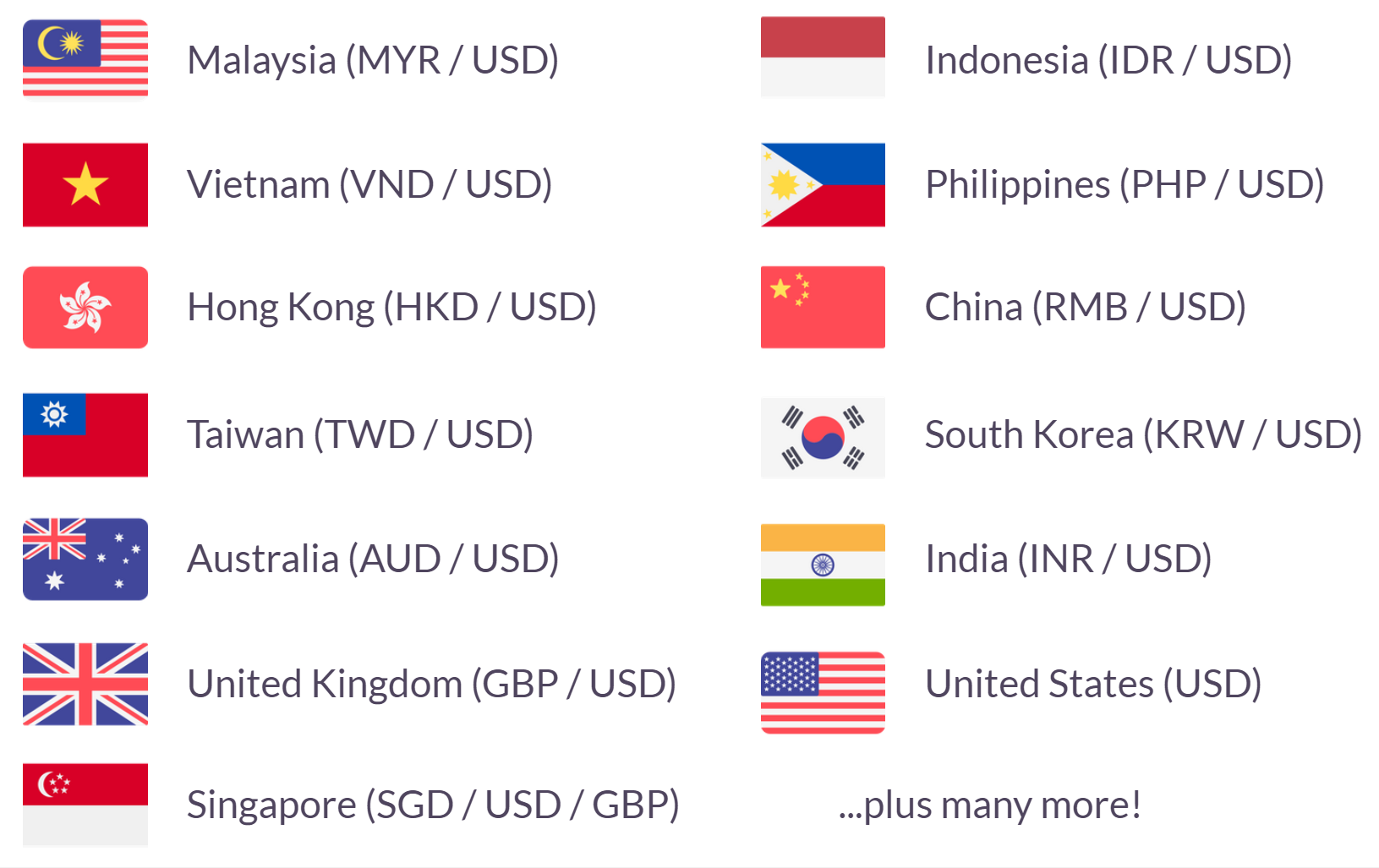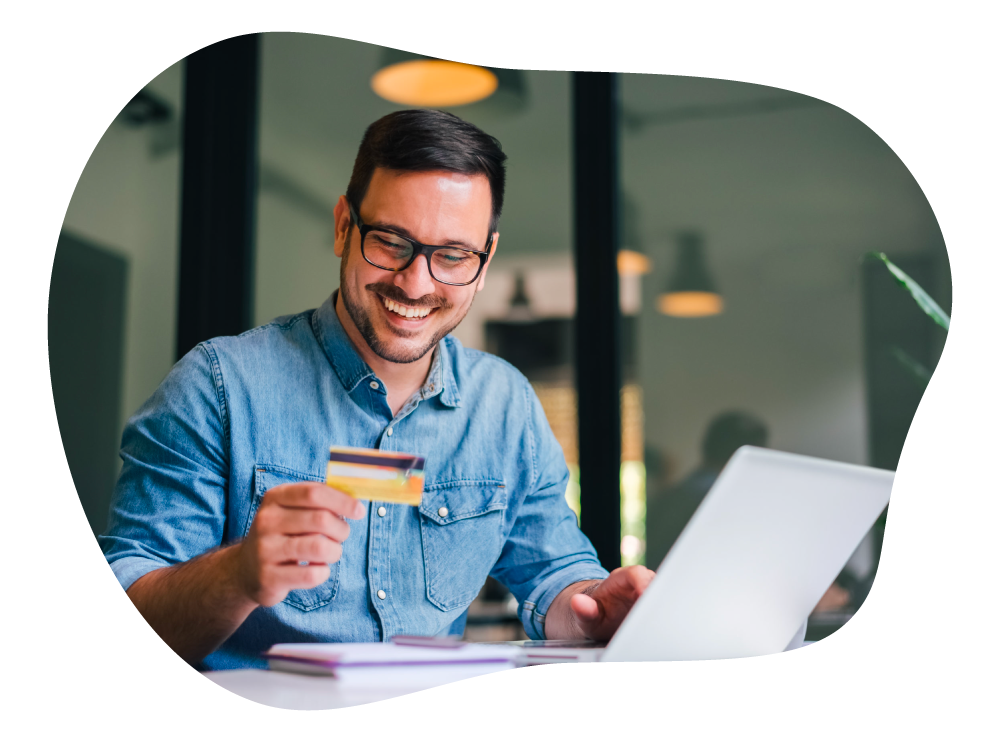 Simple, transparent pricing
Our fees start from just 1.79% per transaction and brings you the most affordable, secure and fastest overseas payment experience.
Have questions about using CardUp to pay abroad?
How much will it cost me to use CardUp to pay non-card accepting overseas suppliers?
Our credit card fees are the lowest in the industry - starting from 0.8% as opposed to 2.72% on platforms like Wise.
Our FX rates are also one of the lowest in the market. For ex: our USD payments are 0.10-0.40% cheaper than major banks.
With CardUp, you will also avoid hefty intermediary bank charges and commissions.
Whom can I pay abroad through CardUp?
How does using my credit card free up my cash flow for 2 months?
Will I earn rewards on my credit card for payments made through CardUp?
What payment methods can I use to pay recipients abroad?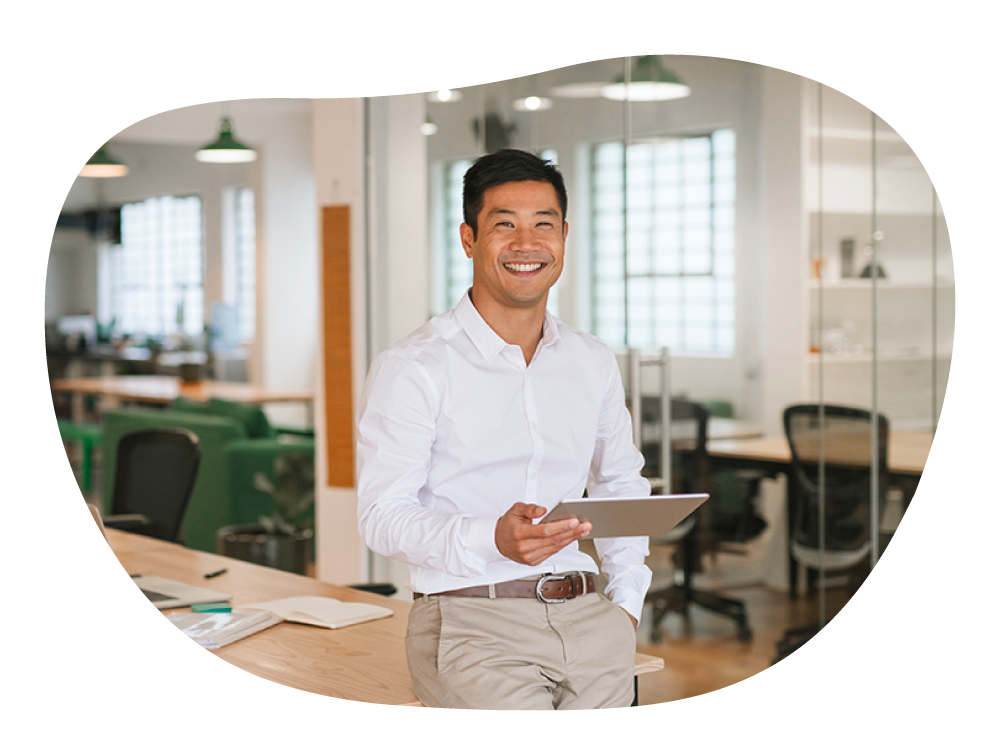 Revolutionise the way you pay recipients abroad
Join businesses across 40 industries that have optimised their overseas payments with CardUp.