The smartest way to make business payments
Tap into your available credit card limit and digitise your payment processes for any domestic or international business expense.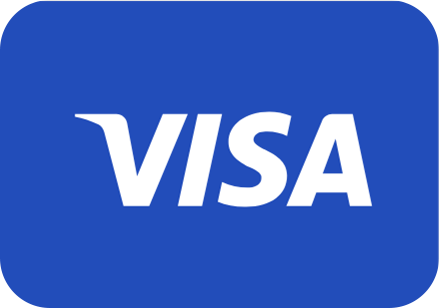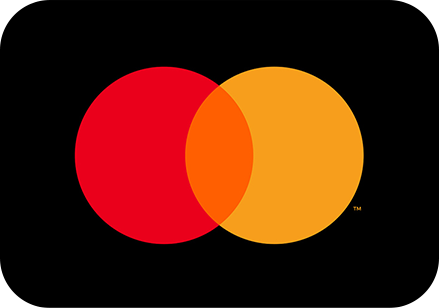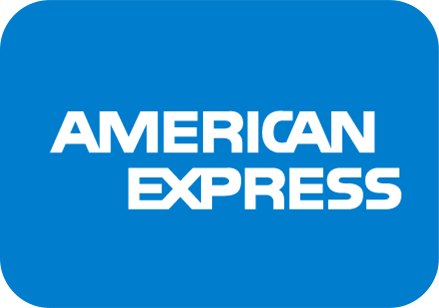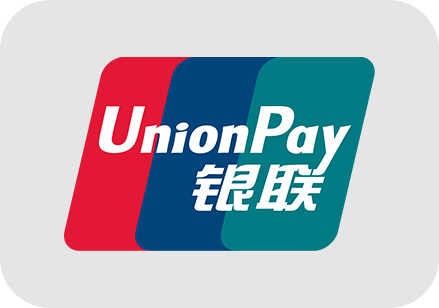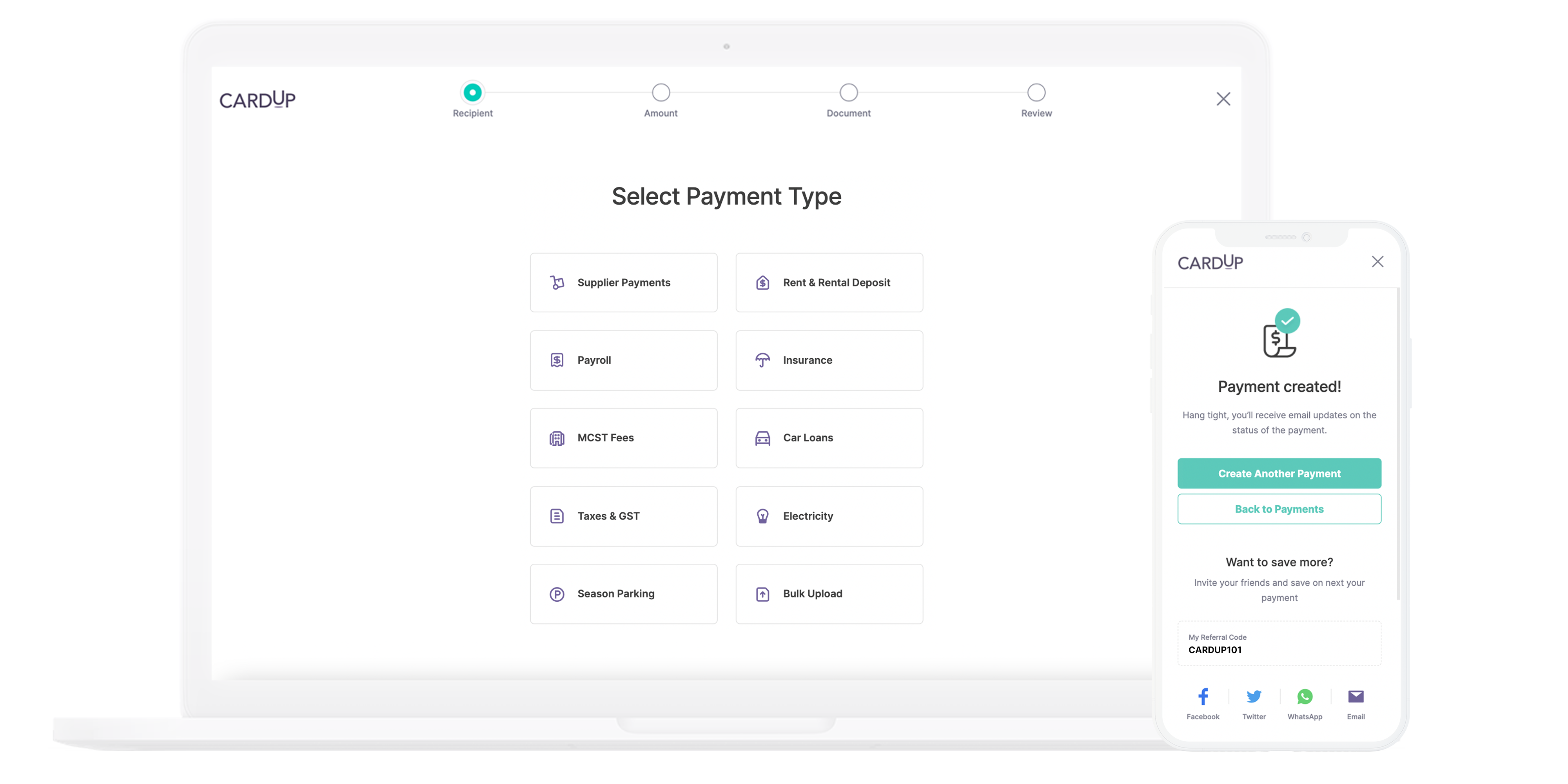 Why use CardUp for your business payments?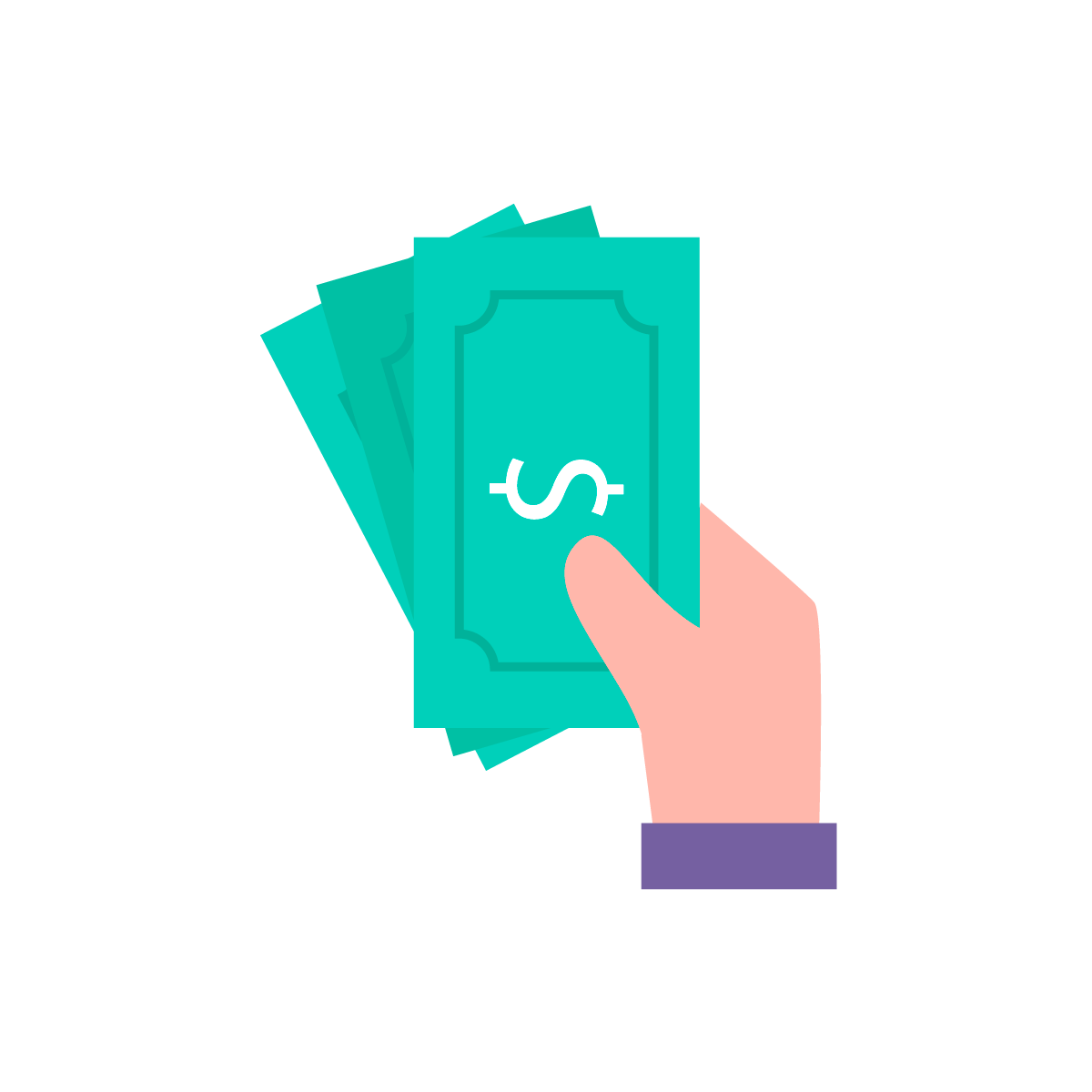 Keep more cash on hand
Use your credit card to access interest-free capital that's 68% cheaper than loans and defer payments for up to 2 months.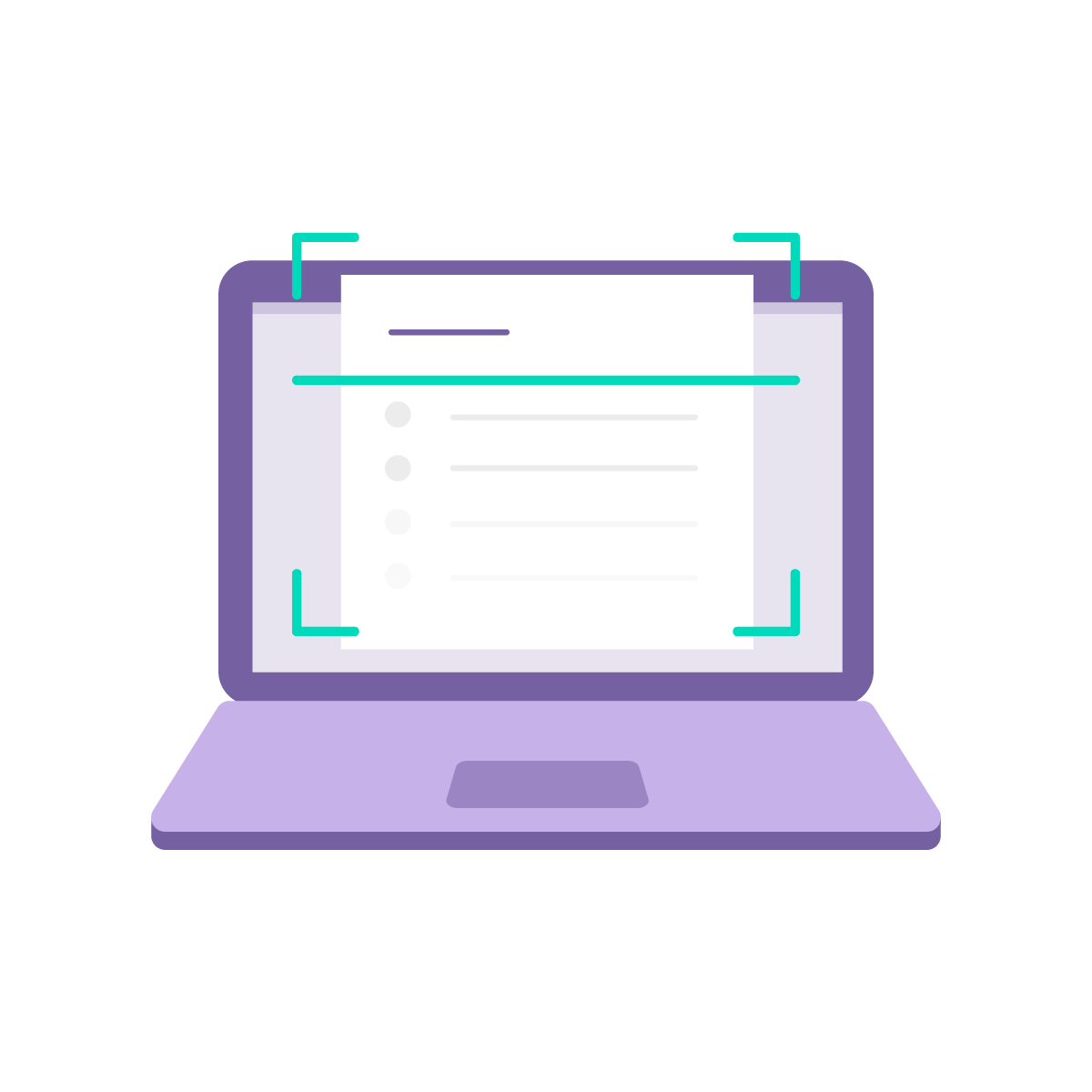 Digitise and automate
Save up to 50% of your time by easily automating your payables with our invoice tools. No training or tech skills required.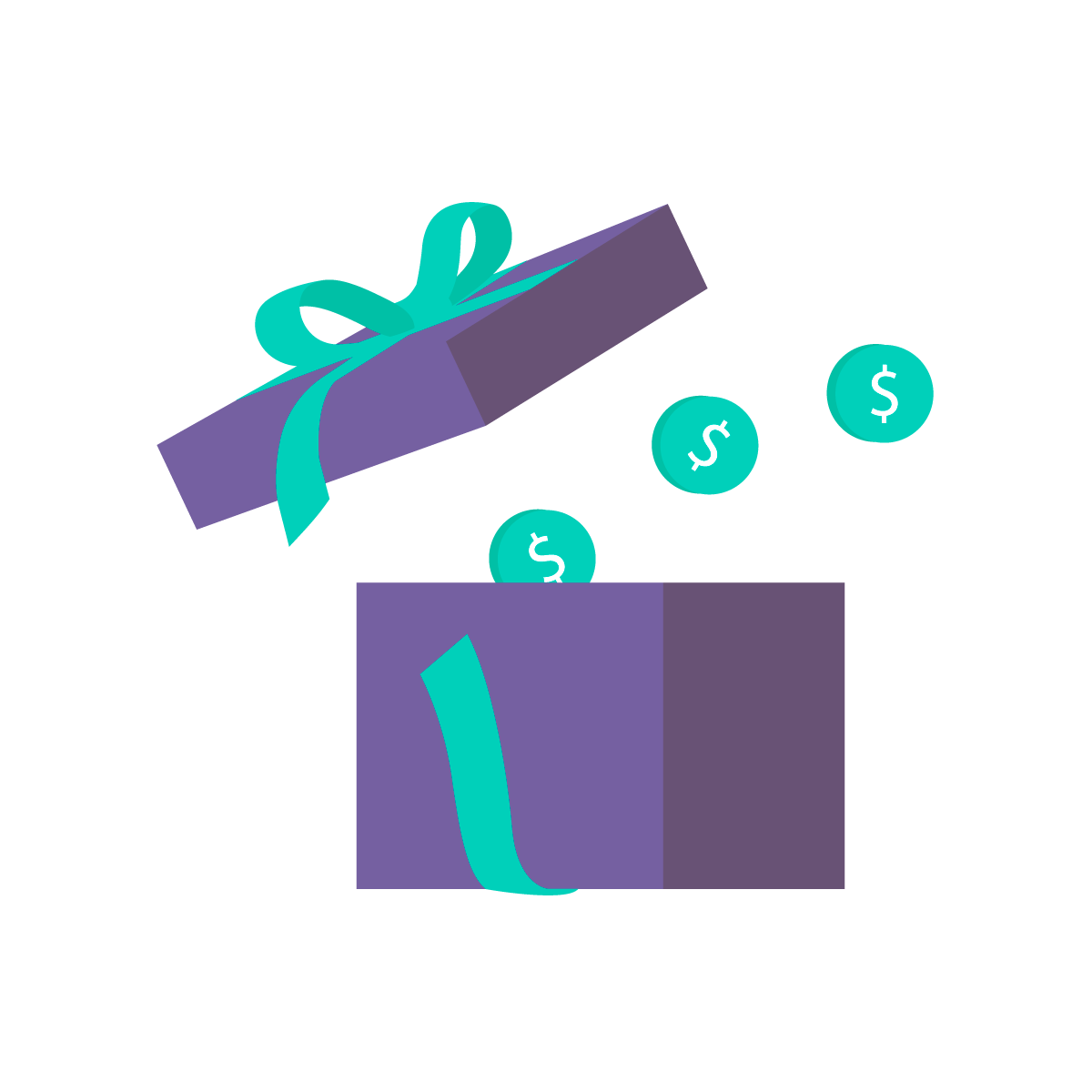 Earn rewards
Earn up to 3% cashback or 1.6 miles per dollar on business expenses you're already paying for.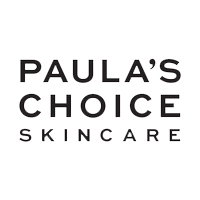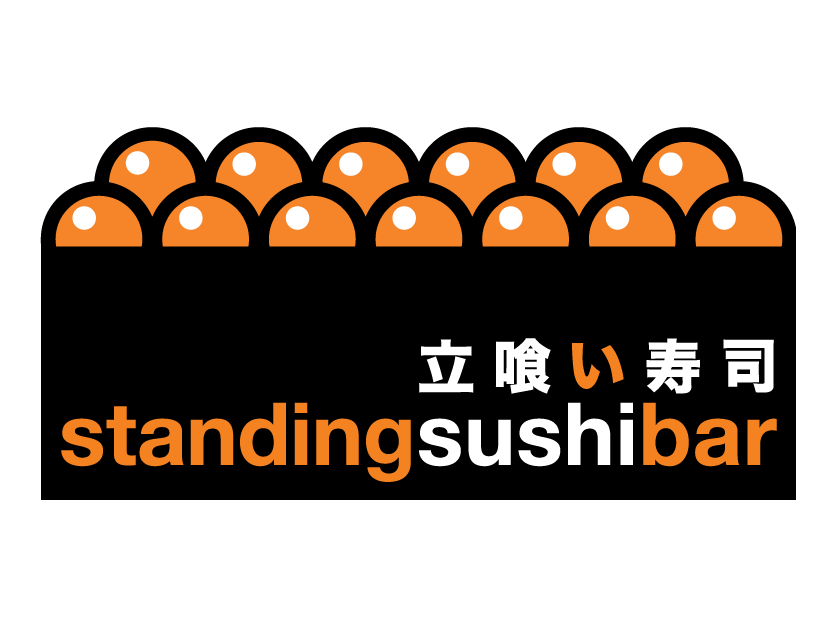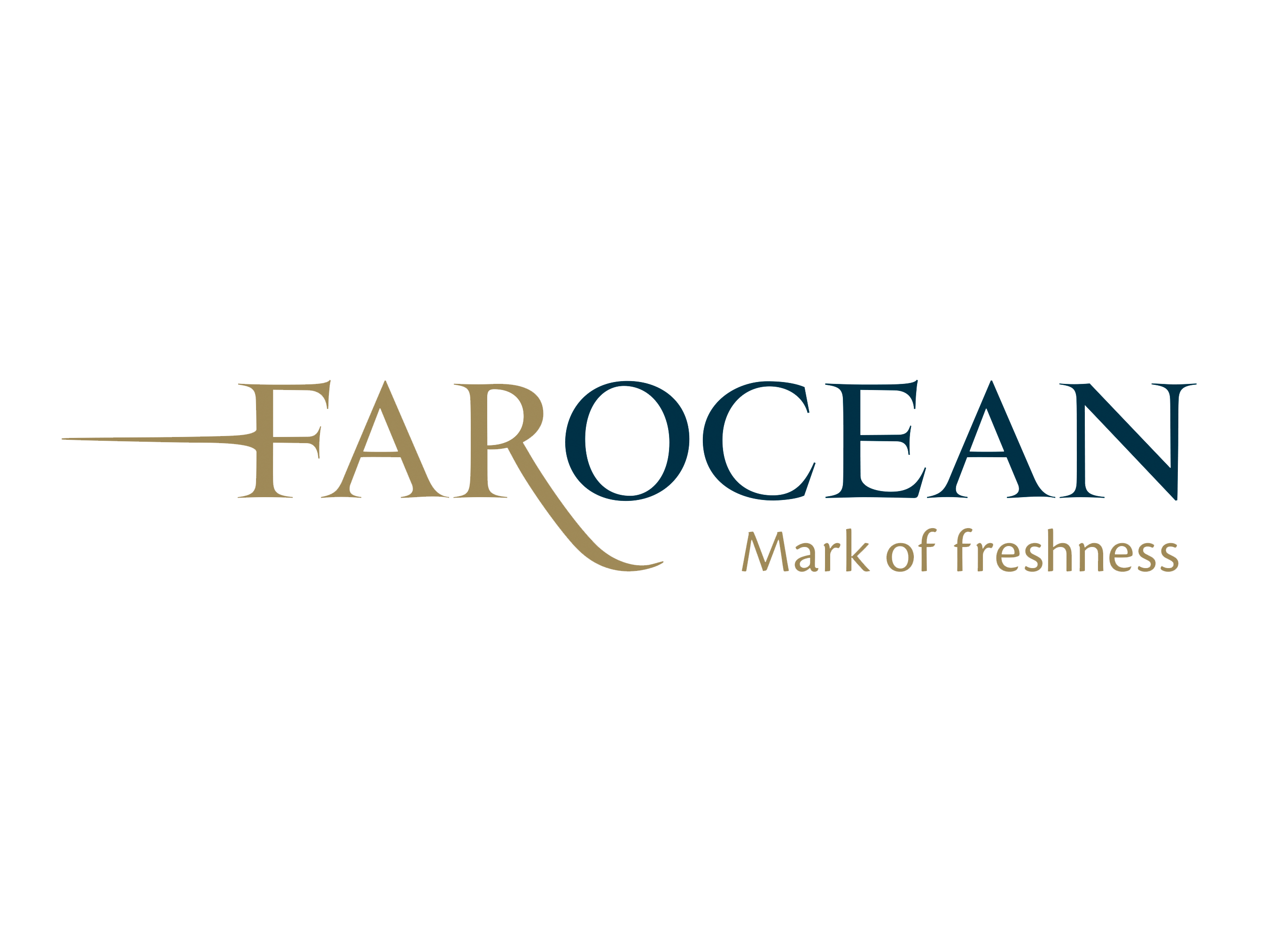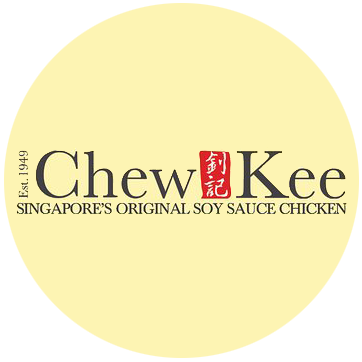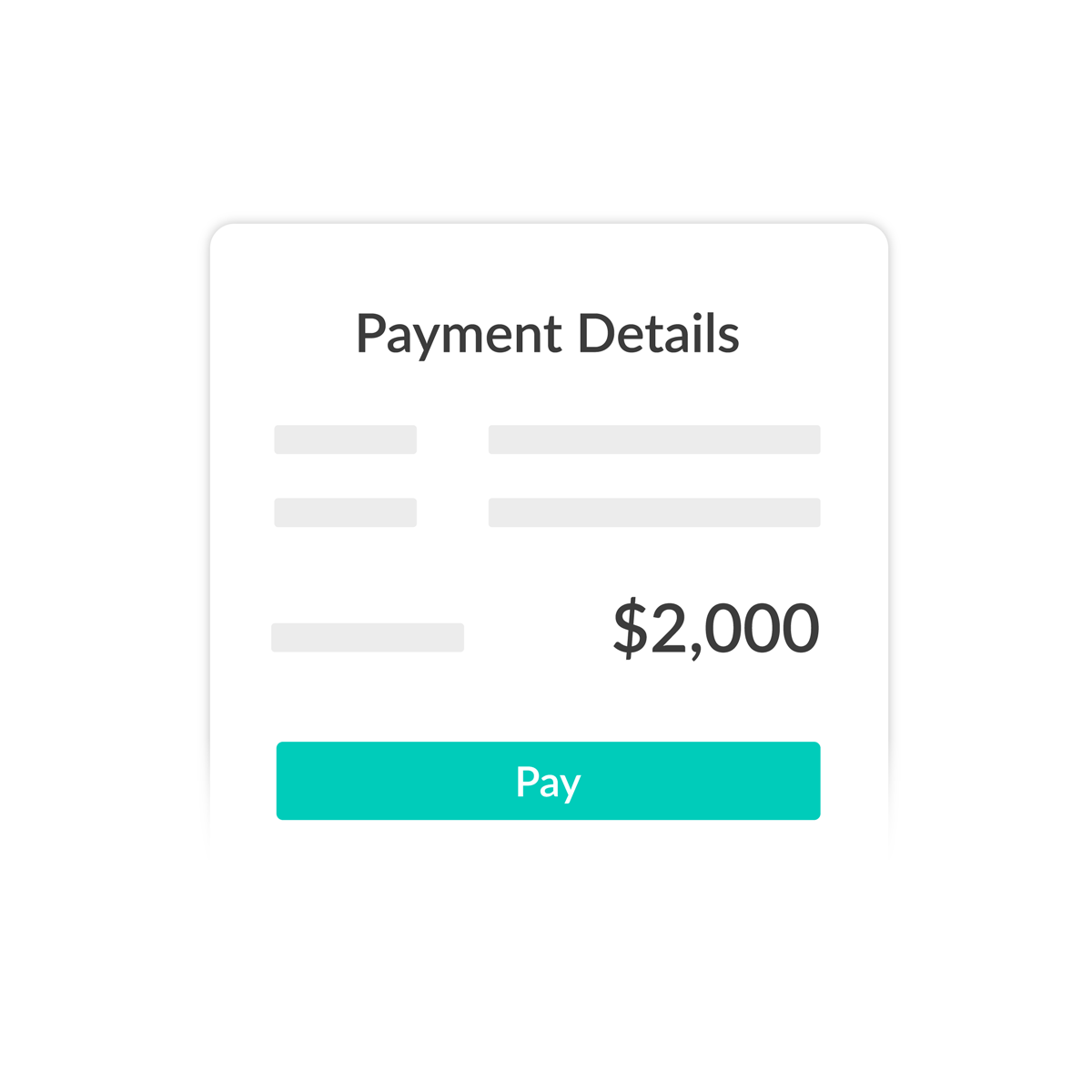 1. Set up a payment
Scan your invoices, verify the recipient information and enter your card details. You can pay anyone, even if they don't use CardUp.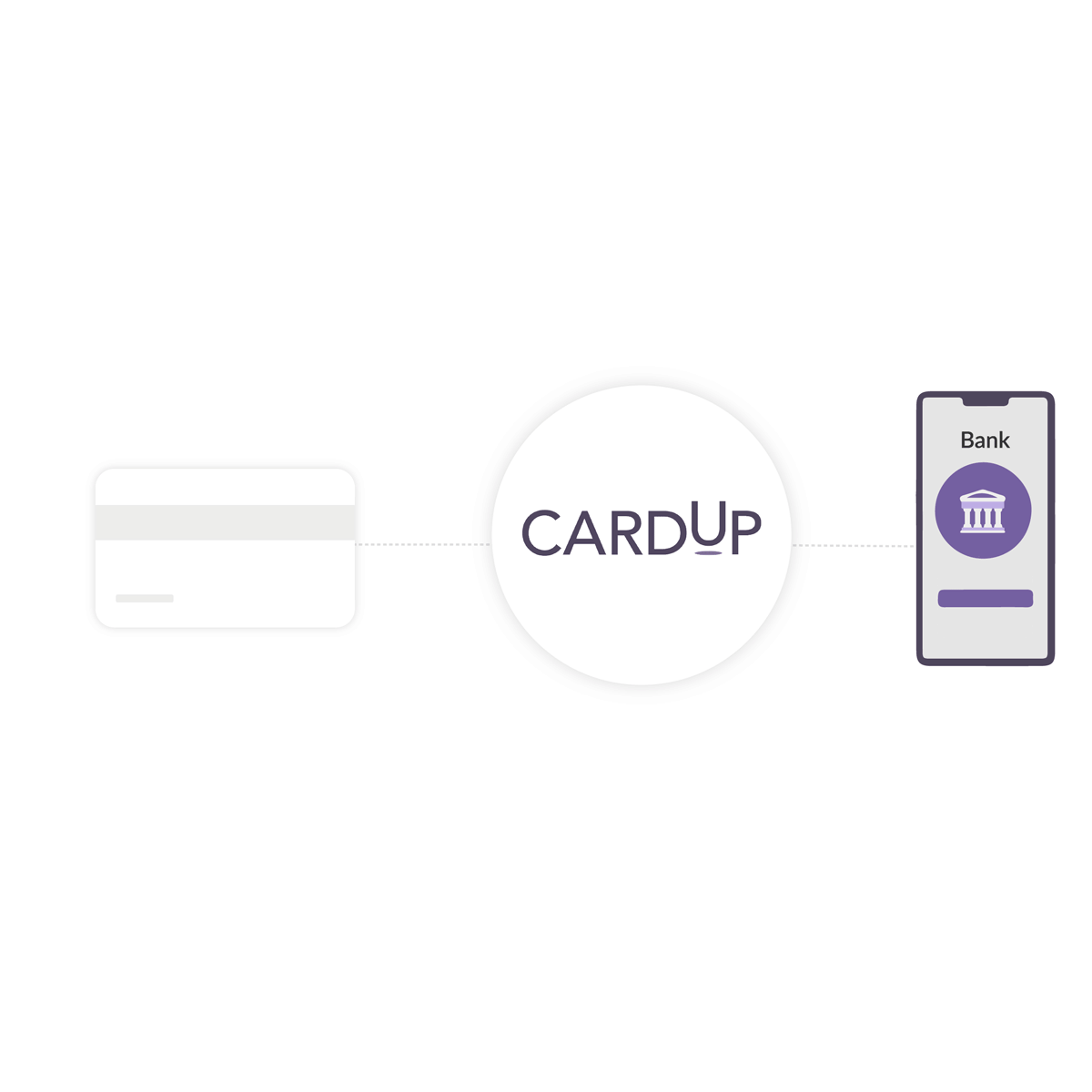 2. Recipient gets paid
The payment is charged directly to your card with a small CardUp fee. Your recipient receives the funds via bank transfer in as fast as one business day.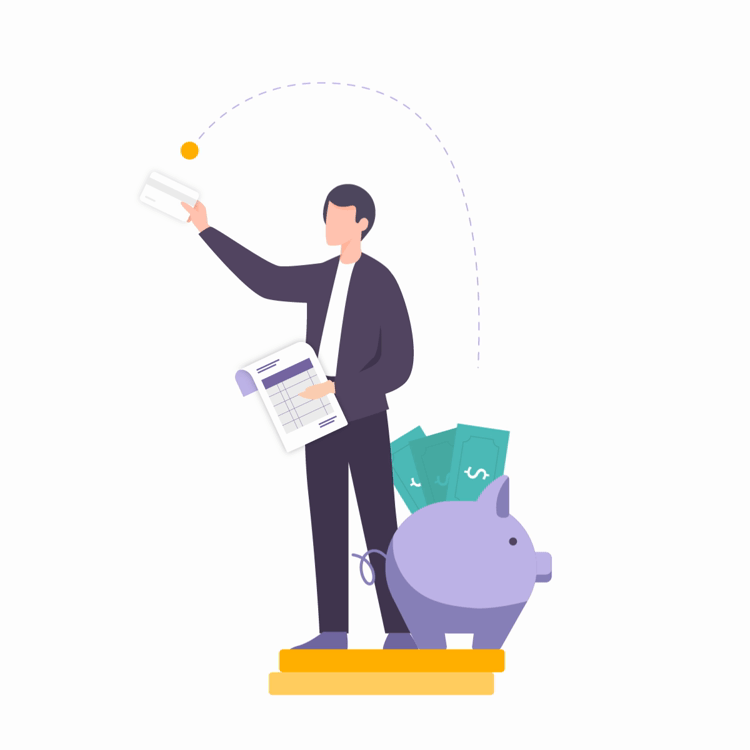 3. Enjoy card benefits
Get up to 2 months of interest-free working capital when you pay with your card. You can also start earning rewards such as points, cashback and miles.
Pay virtually any business expense by card
Transform the way you pay - shift these payments onto your card and make full use of your pre-approved credit line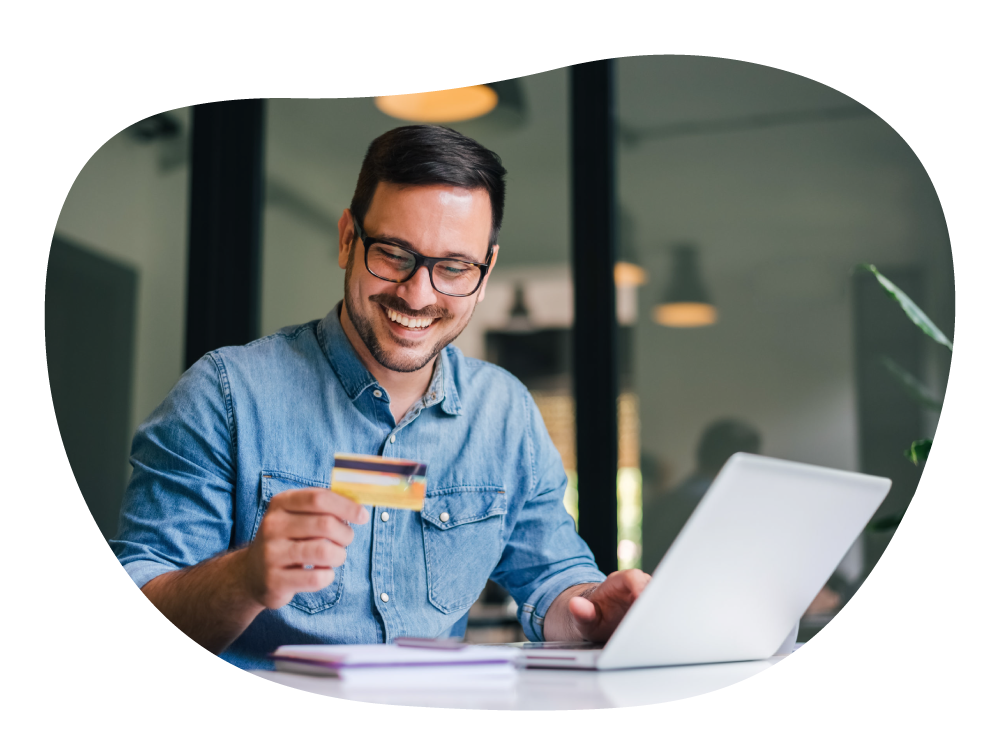 50% off
for new users!
Leverage your credit card for working capital and rewards, and digitise your payment — all in one, at 1.3% fees (u.p. 2.6%).
By submitting this form, you agree to receive promotional emails from CardUp. You have the option to opt-out at any time. For more details refer to our Privacy Policy
Business payments made simple with CardUp
Pay overseas suppliers at low fees
Enjoy real market exchange rates with no hidden mark up and much lower transfer fees to pay your overseas goods purchases, rent, legal fees, salaries, and more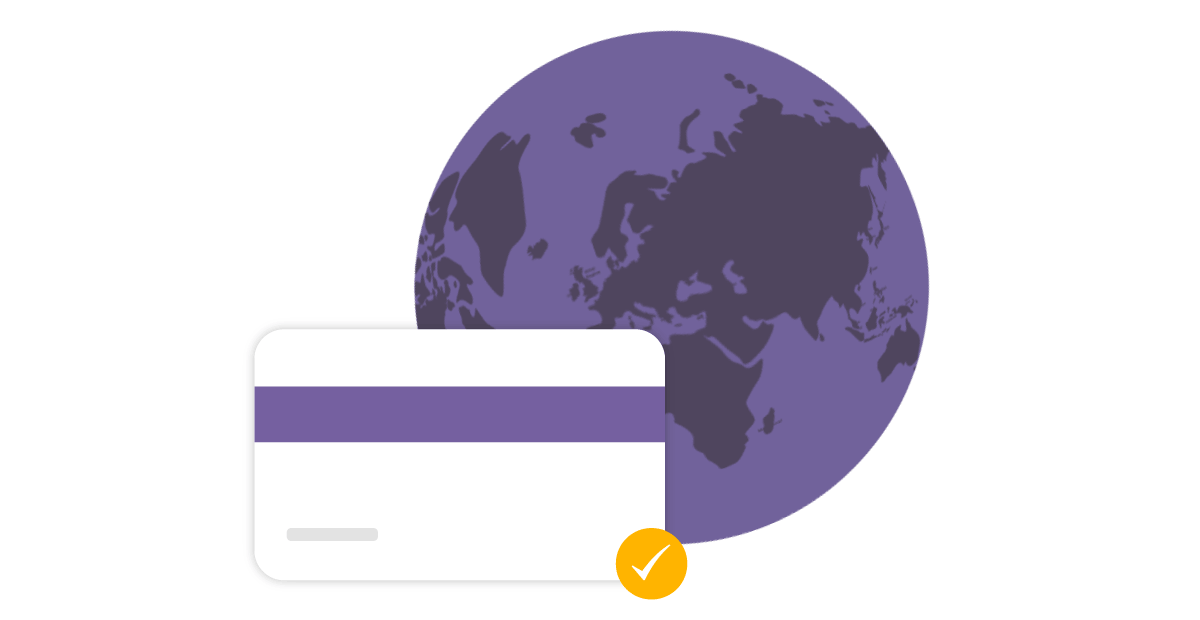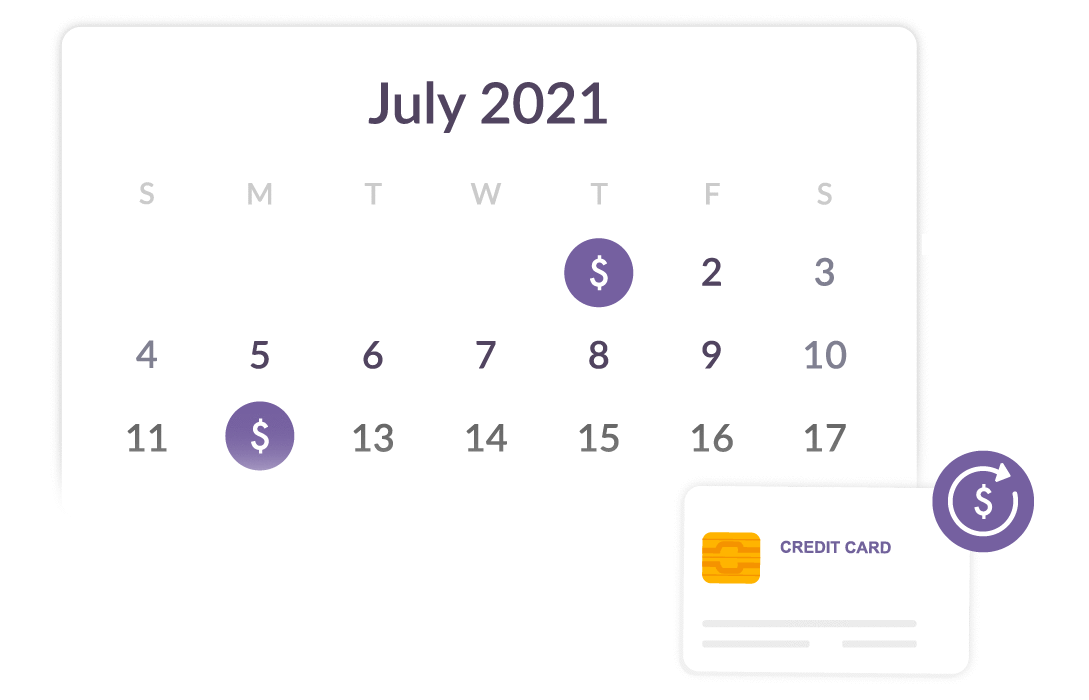 Pay on time, every time
Gone are the days of setting up payment reminders. Set up a recurring payment on CardUp and never worry about late fees again. You may even get an early payment discount from your suppliers!
No more manual data entry
Easily turn all your physical invoices into digital payments in a few clicks. Invoices can be conveniently forwarded via email or uploaded onto our platform in bulk - whichever you choose.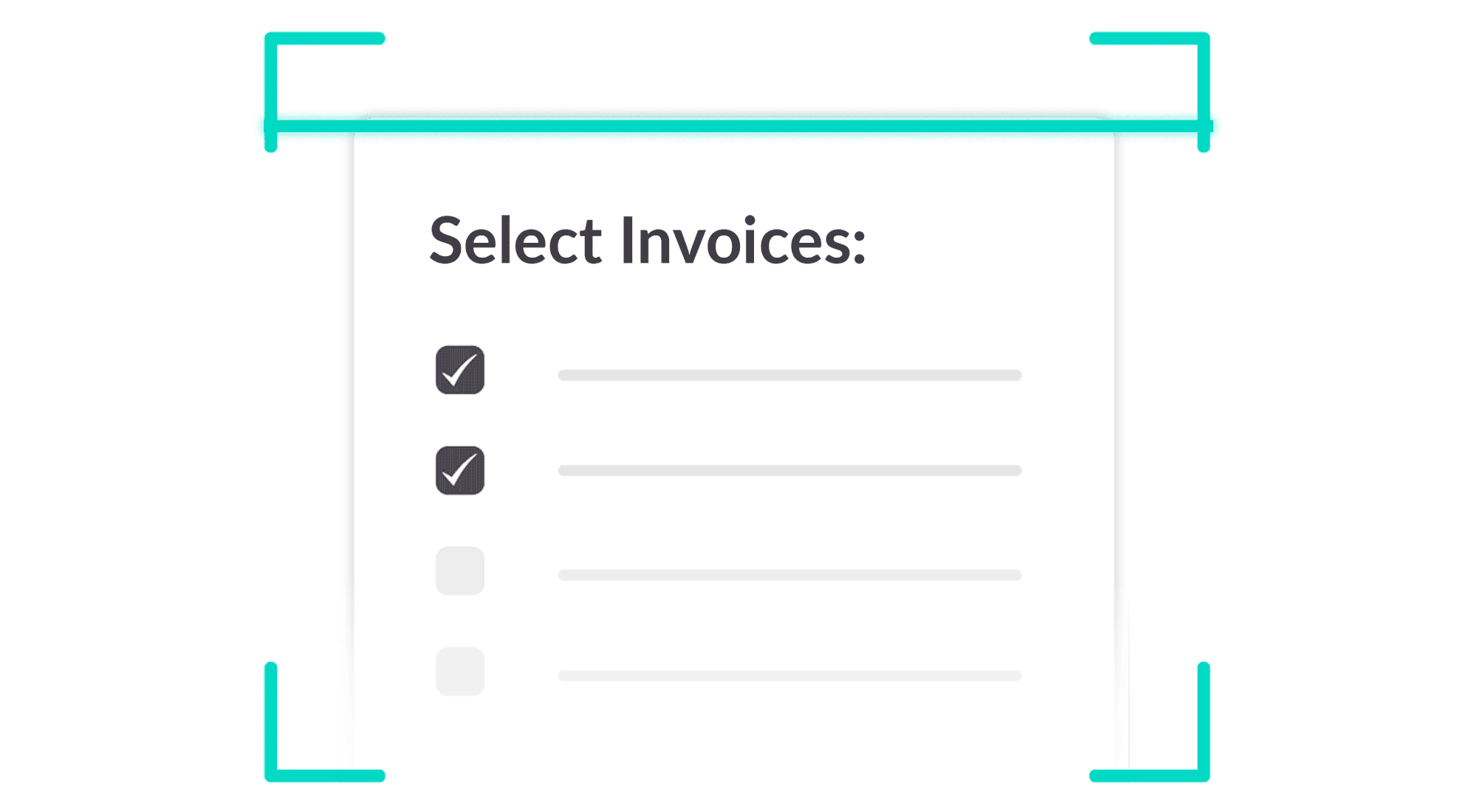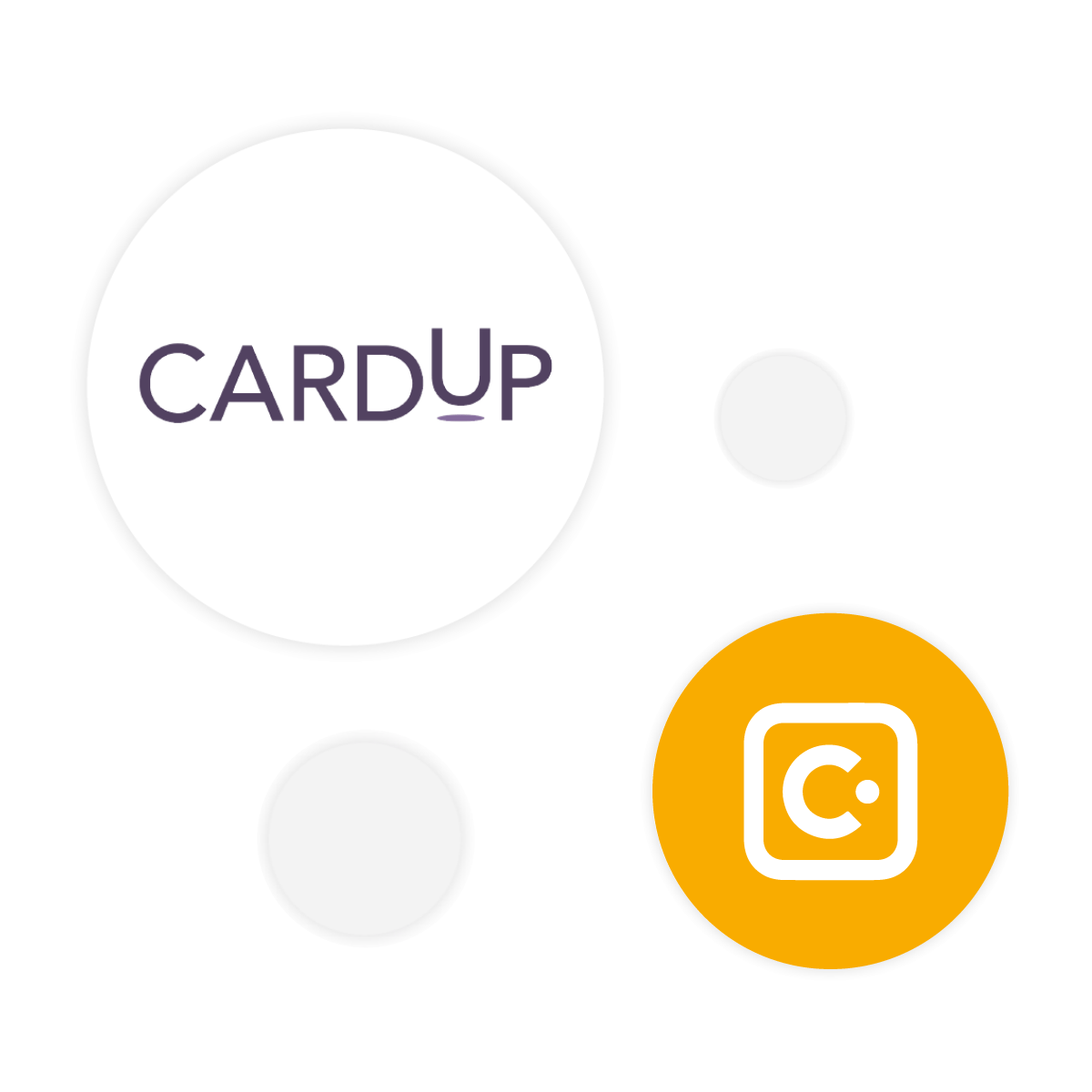 Integrate with your SAP Concur account
Use your credit card to pay multiple invoices on SAP Concur in one go. Your payment history will be automatically synced, making account payables simpler and reconciliation easier.
More features to change the way you pay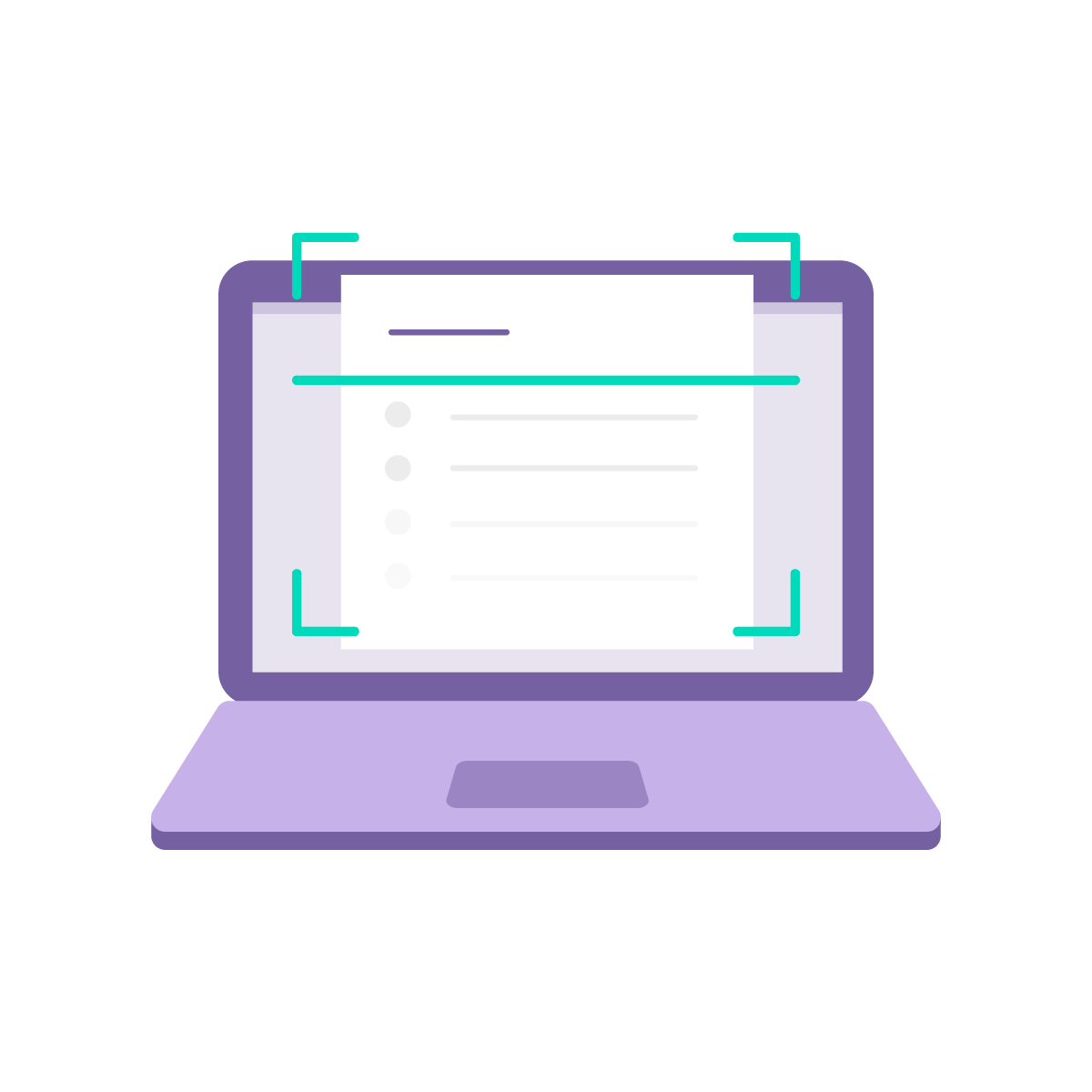 Bulk invoicing
Scan, upload and pay invoices in bulk in just a few clicks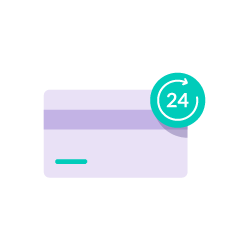 Next day payments
Pay your invoices in as quickly as one business day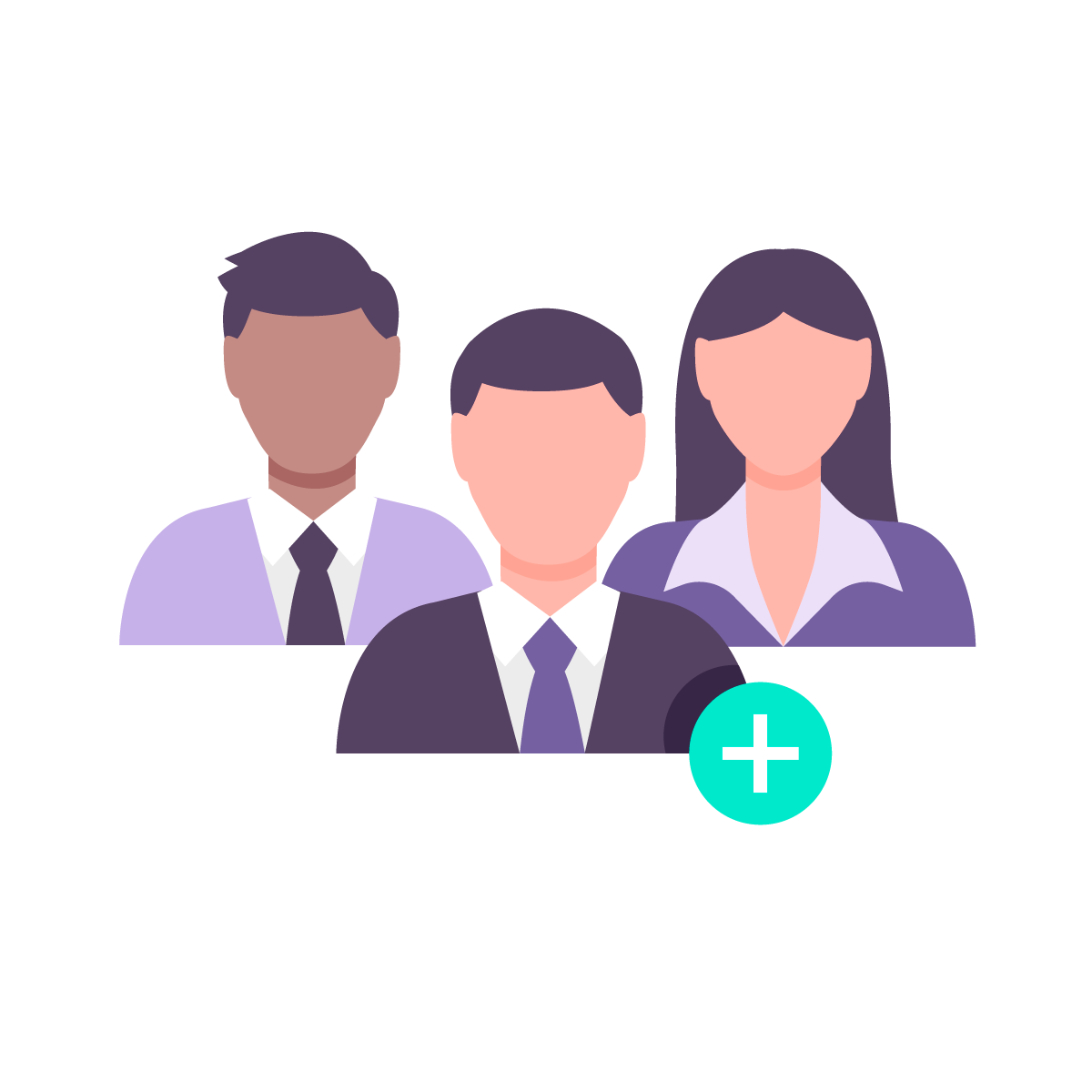 Team management
Assign roles to different team members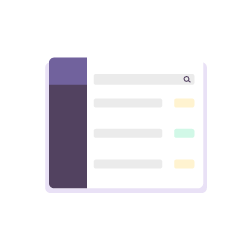 Dashboard monitoring
See all past and upcoming scheduled payments on one page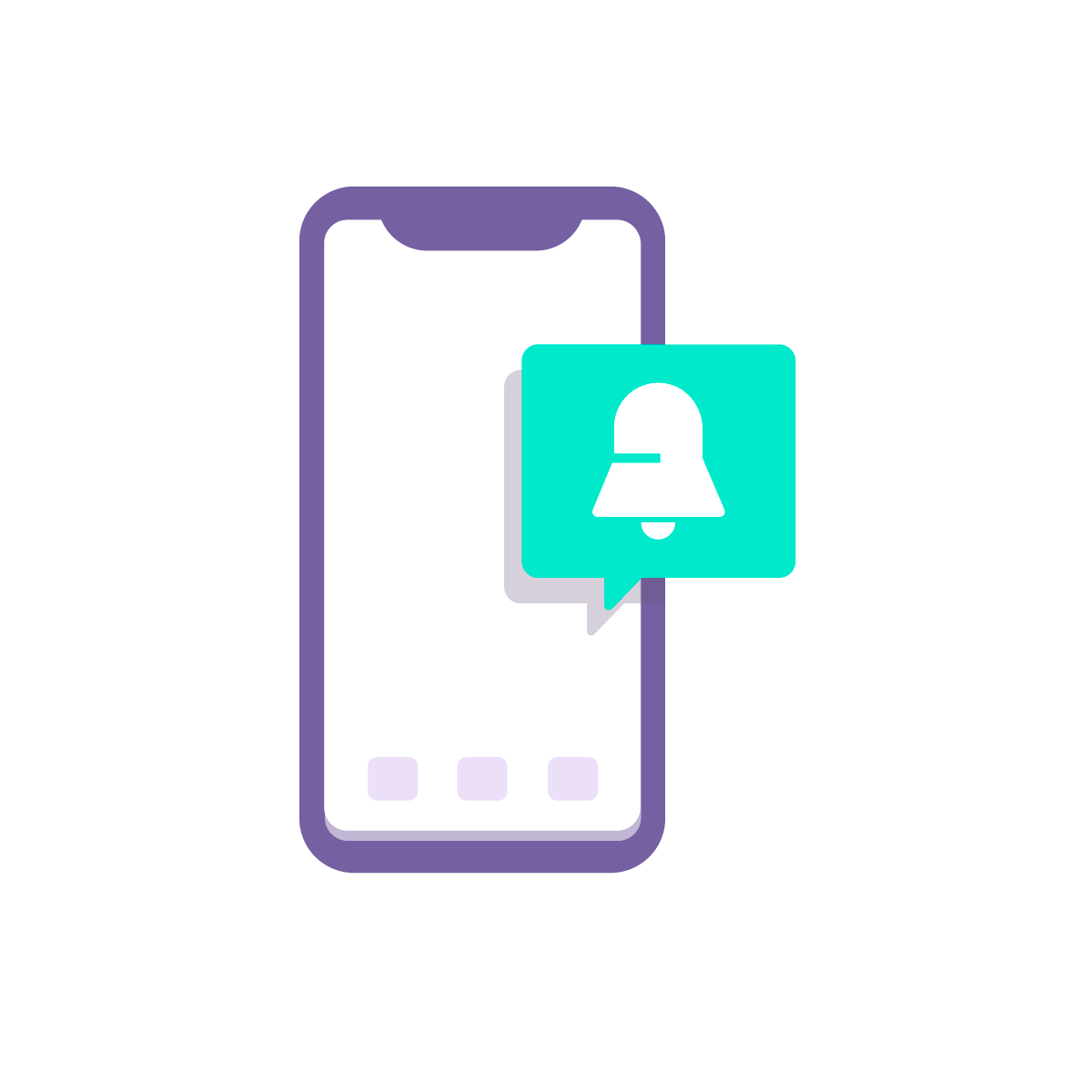 Real-time updates
Receive payment status updates and alerts via email and SMS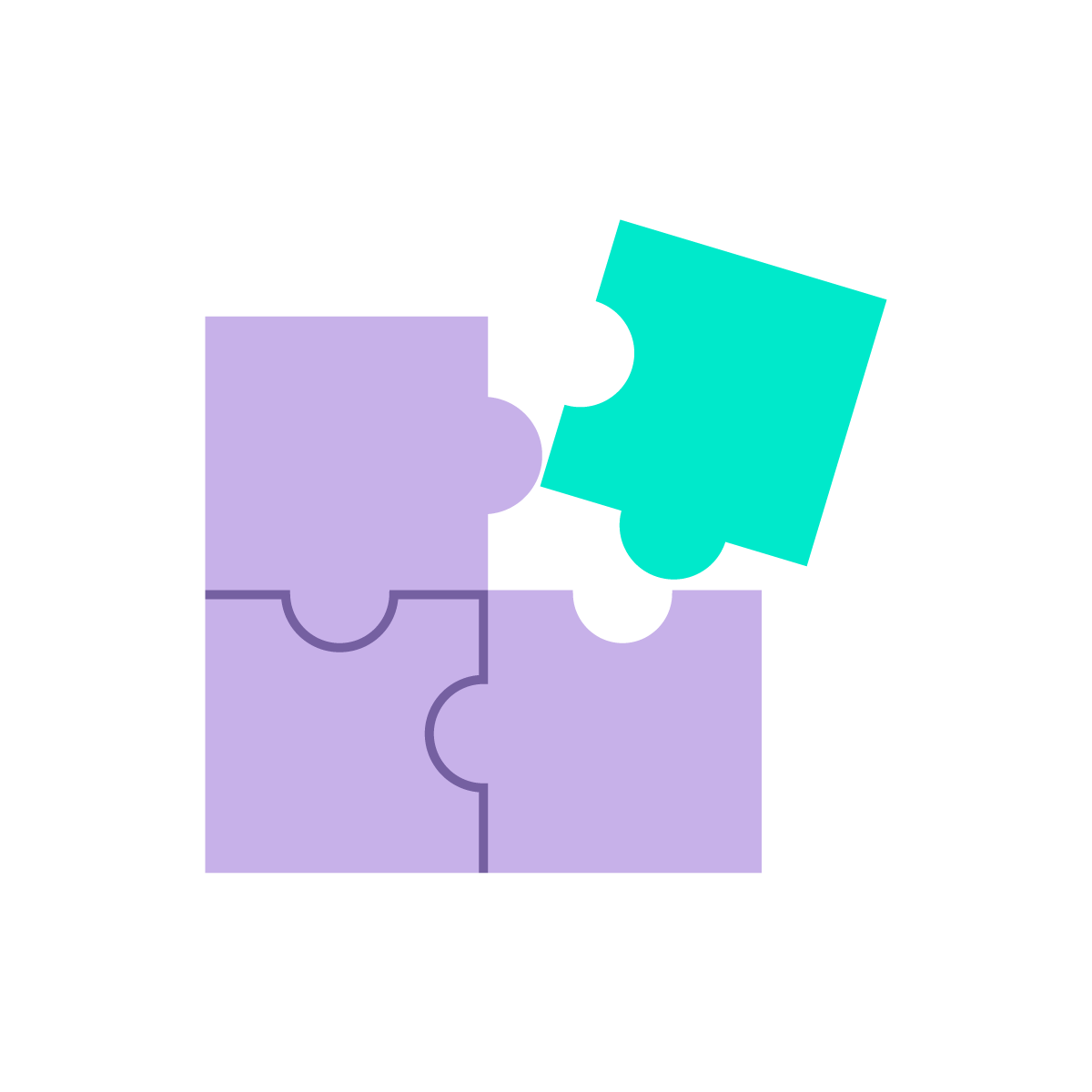 Plugins
Seamlessly connect with your other platforms such as SAP Concur
Join the thousands of businesses who already trust CardUp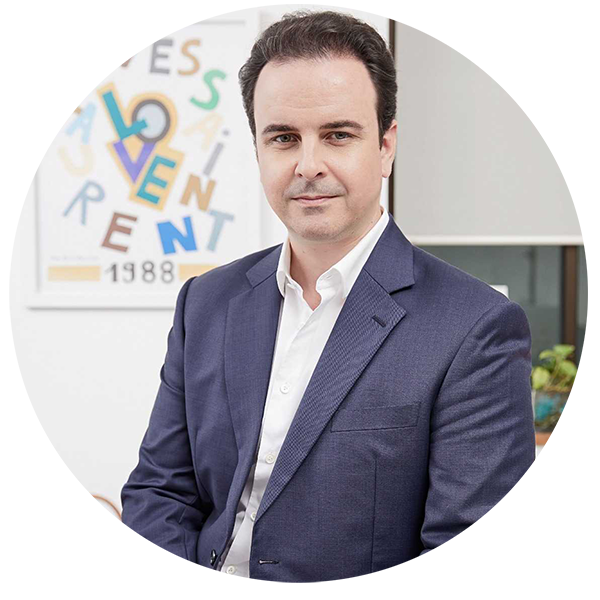 "With CardUp, we've been able to capture the miles on our business payments to reduce overall travel expenses for our business."
Michael Finn
Director | The Fifth Collection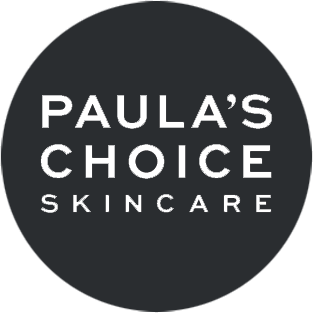 "CardUp's unique platform helps optimise cash flow, especially in a small team to keep operations going smoothly."
Jeremy Tan
Team Lead | Paula's Choice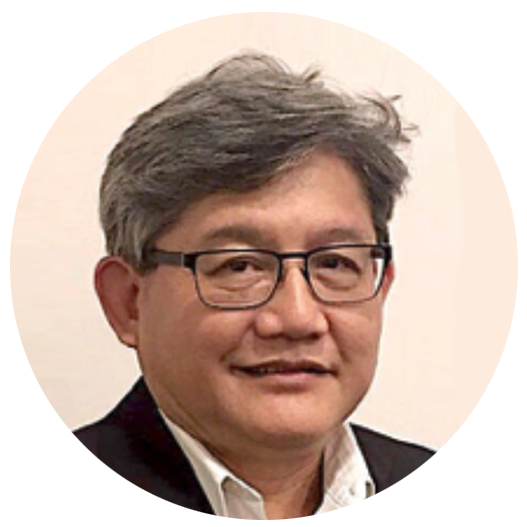 "With CardUp, I'm able to minimise cash flow gaps and keep my business running without disruption.'
Dr Chong
Managing Director | Aviation Virtual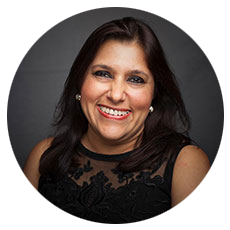 "I'm now able to optimise working capital for my business at a flexible and affordable rate. It also helps us process our payments timely."
Nina Alag Suri
CEO | X0PA AI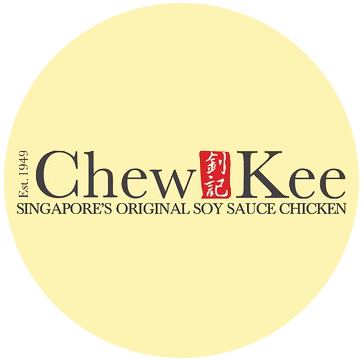 "With CardUp, my team is now able to collaborate and get a consolidated view of our business spend each month."
Chew Kee Pte Ltd
Finance Lead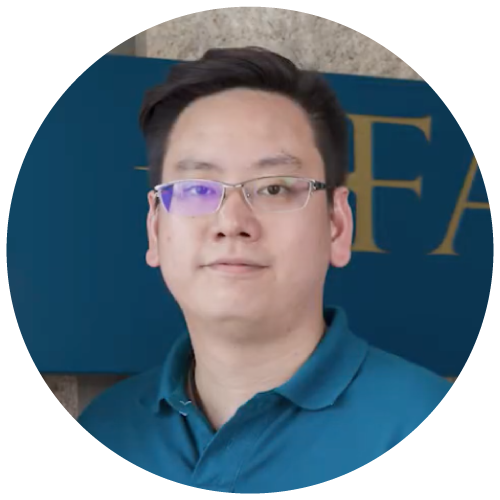 "A clear value-add is the ability to access interest-free credit to help drive working capital needs for large recurring business. This has been pivotal in helping drive healthy working capital ratios."
Jerrold Quek
Chief Operating Officer | Far Ocean Group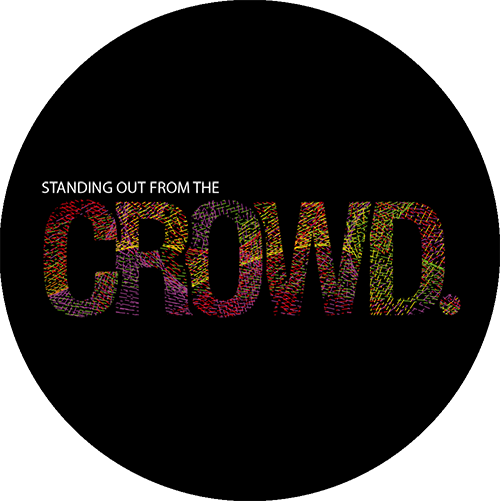 "CardUp is a good platform for me to utilise my credit limit to ease my cashflow, earn reward points and get additional timeline for my supplier payments."
Lenny Lim
Director | Crowd Pte Ltd

Have questions about using CardUp for your payments?
What business payments can I make with CardUp?
How does using my credit card free up my cash flow for 2 months?
Will I earn rewards on my credit card for payments made through CardUp?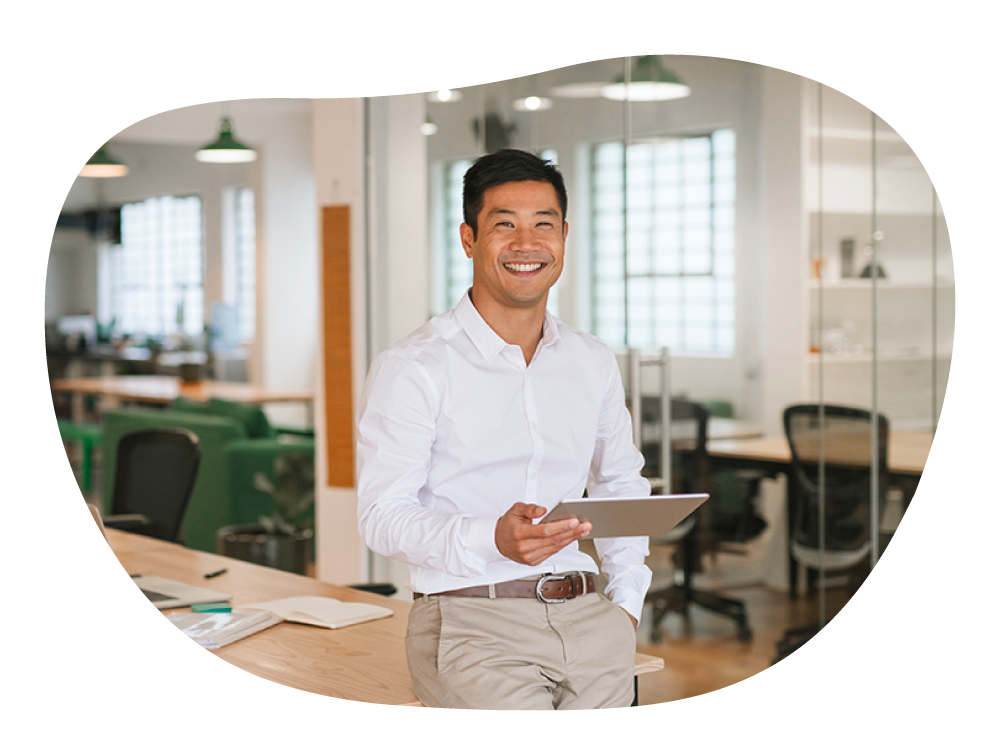 Manage your business expenses better
Join business across 40 industries that have optimised their business expenses with CardUp